Company / Organization Awards Judging Committee
Chair: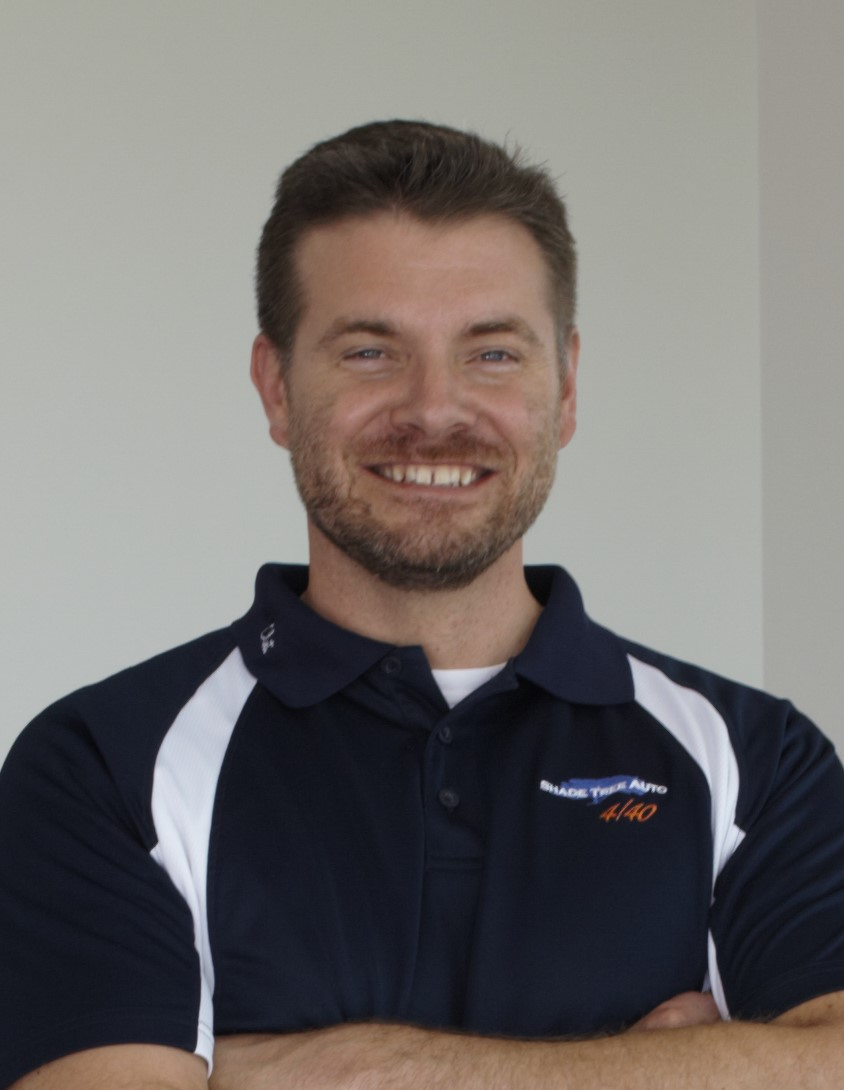 Clint Dudley, Owner
Shade Tree Auto, LLC, Grimes, Iowa, USA
Clint Dudley received an AAS degree in Automotive Technology from the Des Moines Area Community College before eventually starting an auto repair shop in a small garage behind his home in 2001. Over the next 17 years, Clint grew Shade Tree Auto into a 13,000 square foot facility along a busy highway north of Des Moines, Iowa.  Along the way, the local auto shop received two Dream Big Awards from the U.S. Chamber of Commerce, the Better Business Bureau Torch Award for Integrity, Grimes Chamber Business of the Year, and in 2018 was recognized with the Gold Stevie® for Company of the Year-Retail-Small at both The American Business Awards® and The International Business Awards®. Clint was named one of the "Forty under 40" business leaders in the Greater Des Moines Area, and has been read into the US Congressional Record for his accomplishments.
   Clint credits his team for the shop's continued success and for allowing him the time to volunteer within the community. He has served as President of the Grimes Chamber and Economic Development, Community Project Chair through the Greater Des Moines Leadership Institute, and is actively serving on the Urbandale Chamber board of directors as well as the Des Moines Area Community College advisory board. Clint enjoys volunteering as his son's Cub Scout leader, having a date night with his wife, and weekend family trips across the state, or across the country.  Clint resides in West Des Moines with his wife Mindy, their children Molly and Henry, and their dog Penny.
   Clint is honored to Chair the Company/Organization Awards Judging Committee.  As he puts it: "The best companies demonstrate diligence, innovation, and responsibility throughout their organization. The Company/Organization categories in The American Business Awards were established to recognize the top for-profit and not-for-profit businesses in the country that exemplify these qualities.
   "As a small business owner, the Stevie Awards represents the dedication companies have to their employees, customers and communities. These awards understand that success is more than profit margins and recognize the positive impact any size organization can have on a community."
COMMITTEE:
Alexandre Ameline Juffroy, Vice President, Business Development & US Manager
Tagadamedia, Miami Beach, Florida, USA
Alexandre is an Entrepreneur, Investor, Startups Enthusiast, born French raised in Spain and now embracing the U.S. With more than 10 years' experience in Digital Marketing and successfully launching several companies, he is now an active mentor, advisor and investor in several startups in the digital marketing world.
Tirupathi Anand, Chief Strategist
Leap Business Excellence Advisory FZE, Dubai, United Arab Emirates
Business and Corporate Finance Professional offering qualitative experience in Strategic Planning, Corporate Finance, Corporate Governance, Business Process Management, Design Thinking and Business Excellence.  Proficient in mapping business requirements with proven ability in designing & implementing systems to achieve financial discipline and enhance the overall efficiency of the organisation.
 
Robert Bornhofen, Professor
University of Maryland University College, Peachtree City, Georgia, USA
I'm a practitioner-scholar with over 25 years of experience. My corporate career includes such Fortune 500 companies as IBM, Citibank, & Delta Air Lines. As an Adjunct Professor, I teach Corporate Strategy at the University of Maryland University College.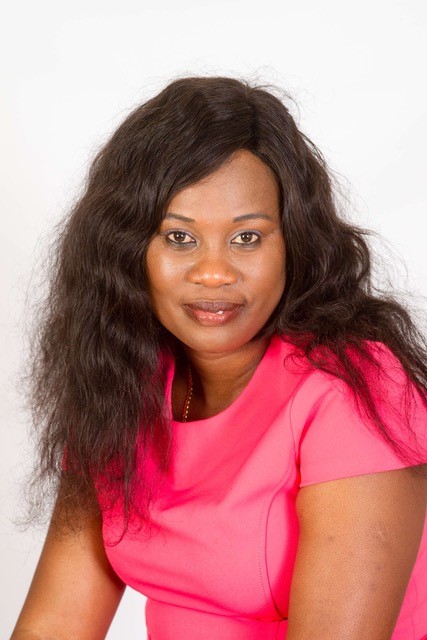 Florence Britton, CEO
Rainbow Care Solutions, Redditch, Worcestershire, England
A skilled, resourceful, adaptable business executive with a wealth of experience in health and social care, Florence has a proven track record of developing strategic and transformational skills and  ensuring profitable growth of business whilst managing robust and positive stakeholder relationships. She is the owner of Rainbow Care Solutions, which started with one branch in 2005. Rainbow now has four locations in the United Kingdom.  She has expertise in business planning, customer service, International public speaking, coaching, mentoring, business strategy, leadership development, team building, strategic planning, and business development.
Beverly Butler, Senior Vice President, Treasury Management
Wells Fargo, San Francisco, California, USA  
Beverly Butler has held executive positions at Wells Fargo bank for over ten years. She has more than 30 years experience in strategic marketing and communications in corporate and non-profit entities. She is active in non-profit Boards and recently won a volunteer engagement award from Wells Fargo.
Michele Cagle, Chief Marketing & Communications Officer
Frostkeep Studios, Irvine, California, USA
Michele Cagle is the Chief Marketing & Communications Officer at indie gaming studio, Frostkeep Studios. She has 20 years of entertainment, gaming, corporate and consumer products experience and previously led global communications at Sony, Daybreak Games, THQ and Mattel. Cagle is a graduate of Purdue University.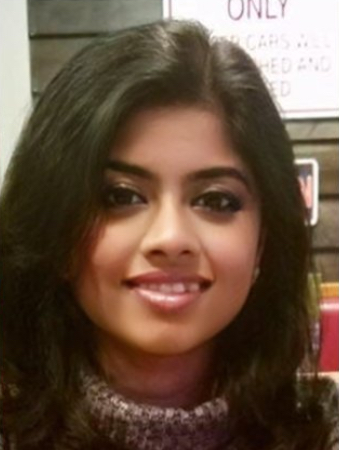 Moonmoon Chakraborty, Senior Consultant ERP
Cognizant Technology Solutions, Buffalo Grove, Illinois, USA
Moonmoon Chakraborty has more than 10 years of experience in professional services and dynamic consultancy on the overall design, configuration, and delivery of software and data solutions to meet customer requirements. She is also engaged in Data Management practice with a deep focus on Data Architecting, Data Modeling, Data Integration, Data Conversion, and Data Quality. She has experience working with different database platforms such as Oracle, Teradata, PostgreSQL, DevOps and in AWS Cloud. Her passion is to interact with business teams and technical team members in all stages of the implementation lifecycle, and translating client desires into a solution.  Moonmoon holds a Bachelor's Degree in Computer Science & Engineering, and a Master Of Science in Information Technology. She has several Oracle database certifications, Prince2 foundation and practitioner, Agile Scrum Master, ITIL foundation and expert. She takes many initiatives at work, establishing strategic objectives, and makes dramatic improvements in business while meeting the project objectives and deadlines.
Lydia Cutler, Managing Director
Aberdeen Fashion Week, Aberdeen, Aberdeenshire, Scotland
Lydia K Cutler is a multi award winning bridal wear and fashion designer based in Aberdeen Scotland.


 
Travis Doto, Technical Expert
Social Security Administration, Muncie, Indiana, USA
Travis is a federal government employee with awards from seven different governors and winner of the Daily Point of Light award. He has served as a board member for the Selective Service System, as a AmeriCorps VISTA and is a graduate of four community leadership programs.
Randall Emory, Associate Vice President, Quality Solutions
The Ambit Group, Vienna, Virginia, USA
Mr. Emory is a highly respected, mulitple award-winning and certified Quality Management professional with a demonstrated history of leading and managing projects and teams in the information technology industry through to completion under incredibly tight deadlines. He is passionate in finding efficient and effective solutions to any IT problems and thrives in very challenging and fast-paced agile work environments. He has a B.A. in Mathematics and an M.S. in the Management of IT, both from the University of Virginia.
Tara Jones, Vice President of Operations
Effex Management Solutions, Kingwood, Texas, USA
As Vice President of Operations, Tara ensures Effex consistently delivers when it comes to operations and resource management excellence, in order to achieve and secure due distinction for its partners. Her core responsibilities include: management of Regional Directors who support 30+ sites across the United States; directing strategic planning and goal-setting, and guiding the operations of the company in support of its goals; crafting policies and strategic plans for future Partner growth, and overseeing operations across multiple internal departments; responsibility for improving operational efficiency; developing guidelines for internal and workforce evaluations, advancement and recruitment procedures; and developing strong relationships with partners and their executive teams.
Anila Kalleshi, Doctor of Public Health
Albanian Lifestyle Medicine Association, Tirana, Albania
Anila founded the Albanian Lifestyle Medicine Association (ALMA) in December 2017. ALMA promotes and disseminates the correct style of for a healthy life as predicated by the World Health Organization.  Since January 1998, Anila has run exercises and activity in the fields of weakness and dietology at the AKC Center in Albania. She is also a Clinical Dietitian at the Fertility Clinic in Tirana, Albania.  Anila graduated from the University of Tirana in 1994. She also studied physiotherapy at the Visa Medicinska University in Zemun, Belgrade; earned a Masters in Nutrition and Dietetics at Stonebridge University, London; a Masters in Weight Loss Control & Weight Loss Management at UNICUSANO in Rome; and a Masters in "Medicina Estetica" at Tor Vergata University in Rome.
Nitin Kumar, Senior Managing Director
FTI Consulting, Jersey City, New Jersey, USA
Bruce Masterson, Senior Business Consultant
International Services, Inc., Chicago, Illinois, USA
Bruce has over 40 years experience managing and growing companies in the information industry serving legal and financial markets including start-up and early stage ventures in publishing, legal services, SaaS software and healthcare. He  has 12 years experience as a senior executive with the Reuters Group, Plc in Chicago, London and New York and eight years as an executive at DRI/McGraw-Hill.    Bruce earned an MBA from the University of Chicago, with concentrations in Finance and Accounting and a BA in Economics from the Honors College of Michigan State University.
Teresa Moon Hauck, Senior Consultant, Organizational Change Management for Digital Transformation
Aflac, Columbus, Georgia, USA
Teresa Hauck is a professional change management consultant and certified executive coach for leaders driving transformation in traditional organizations. She has 20 years' experience assisting organizations realize benefits and ROI for strategic changes. A graduate of the University of Georgia (M.Ed. HROD), she is a Certified Technology Business Management Executive (CTBME) currently working on digital transformation.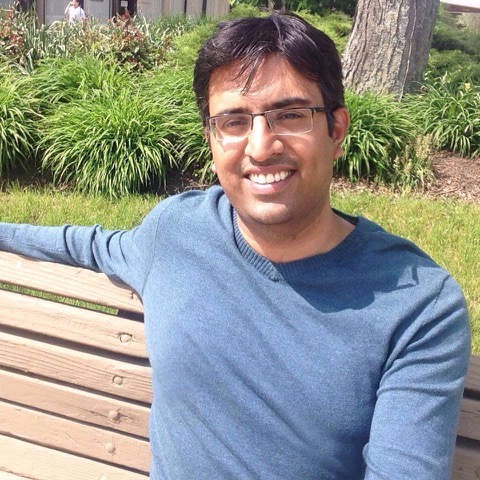 Sourav Mukherjee, Database Administrator
KSN Technologies, INC, Chicago, Illinois, USA
Sourav Mukherjee is a Senior Database Administrator and Architect based out of Chicago. He has more than 12 years of experience working with the Microsoft SQL Server Database Platform. Being a Consultant, he has worked with different Chicago-based client projects. He has helped many companies in designing and maintaining their high-availability solutions and providing query performance tuning to improve the overall SQL Server performance. He is passionate about SQL Server Database and the related community, and contributing to articles in different SQL Server Public sites and Forums. He holds a Bachelor's Degree in Computer Science and a Master's Degree in Project Management, and is currently pursuing a Ph.D. in Information Technology. He is a Microsoft Certified Trainer, MCP, MCTS, MCDBA, MCITP, TOGAF, Prince2, PMP, and ITIL Certified. Sourav writes articles and blogs for scholarly journals and other social media platforms.
My Nguyen, CFO
Dr. Anemoi Corporation, Garden Grove, California, USA
Abhishek Ranjan, Associate Director
Brillio, Bangalore, Karnataka, India
Abhishek brings with him 12+ years of Corporate and Development Sector experience. He is currently leading Banking Industry Marketing and Corporate Sustainability and Responsibility (CSR) at Brillio. He is leading the Bringing Smiles initiative of Brillio with a vision to help 100,000 underserved young minds through STEM Education. As part of the global leadership team, he started and created the CSR programs in Americas, and Brillio received some of the top global honors, including Microsoft– YouthSpark Partner of the Year 2017, in Washington D.C.
Lord Michael J. Rojas Jr., CEO
Los Angeles Legales, Beverly Hills, California, USA
Lord Michael Rojas Jr is the Founder and CEO of Los Angeles Legales, which provides litigation assistance to attorneys, small businesses, and pro per litigants.
Kellie Sirna, Principal
Studio 11 Design, Dallas, Texas, USA
As Principal and Co-Founder of Studio 11 Design, Kellie Sirna's entrepreneurial acumen and creative perspective has been honed throughout two decades traveling the world and designing some of the hospitality industry's most inspiring spaces. Since starting the firm with Co-Founder Stacy Elliston in 2011, Kellie has led global projects across boutique and renown nameplates Her client-focused approach coupled with a penchant for powerful leadership has led to the creation of a team that is talented, nimble and energetic.
Megan Stewart, Marketing & Outreach Manager
Kansas Turnpike Authority, Wichita, Kansas, USA
Megan Stewart has worked for the Kansas Turnpike Authority for 4 years, but has more than 15 years of experience working for both medium sized corporations and small family businesses. She works closely with company board members, CEO's, CFO's and VP's of every major corporate department including marketing, sales, HR, and many more. She has also worked closely with regional and branch managers, all the way down to helping individual employees solve whatever opportunities or needs they may have. Megan has participated in several Leadership Academies and was named one of Wichita's Top 40 Under 40 in 2017.