2016 Marketing & Creative Categories Judging Committee
Committee Co-Chair:
Julie Toma, General Manager–Marketing and Communications
Sonic Clinical Services, Sydney, New South Wales, Australia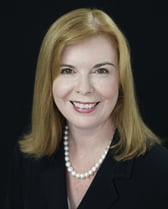 Julie Toma is the General Manager–Marketing and Communications at Sonic Clinical Services, a fully owned subsidiary of Sonic Healthcare, which is in the ASX Top 50. Julie has a background in healthcare, marketing, and management consulting with experience on global strategic planning teams, Asia Pacific marketing strategy, and new product and service development for leading corporations including Cochlear Limited, Kimberly-Clark, and BD.
Julie is currently a non-executive Board Director for CareWest and is the Chair of the Australian Marketing Institute NSW Committee. Julie is an Australian Marketing Institute Marketing Awards for Excellence Judge and is also a member of the Cancer Australia Research Grant Advisory Committee.
Julie has a Bachelor of Applied Science (Biomedical) Degree from the University of Technology, Sydney, a Master's Degree in Business Administration from the Macquarie Graduate School of Management, and is a Graduate of the Australian Institute of Company Directors.
Committee Co-Chair:
Professor Han Sangpil, Department of Advertising and Public Relations
College of Communications and Social Science, Hanyang University, Seoul, South Korea
Since 2002, Han Sangpil has been Professor at the Department of Advertising and Public Relations at Hanyang University. He joined the department as an Assistant Professor in 1991, and was promoted to Associate Professor in 1997. In addition to being Head of Department at various times between 1993 and 2002, Professor Han was Associate Dean of the College of Communications and Social Science from1999 to 2002. Outside of his academic role, Professor Han has also been Director at the Hanyang University Broadcasting Station, and earlier was the Director of Internet Hanyang.
In addition to his impressive academic achievements, Professor Han is a member of the American Academy of Advertising, and was president of the Korean Academy of Advertising from 2010 to 2011. He is a member of the Board of Directors of the Korean Service Marketing Association, the Korean Academy of Marketing, and the Korean Academy of Customer Satisfaction. He is also an enthusiastic supporter of the MBC Children's Football Foundation.
Professor Han received a BA (Honors) from Hanyang University in 1985, having completed his military service. In 1987, he received an MS in Advertising and Public Relations, going on to earn his Ph.D. in Communications in 1990, both from the University of Illinois at Urbana-Champaign.
Committee:
Nicole Y. Adams, German/English Marketing and Corporate Communications Translator
NYA Communications, Brisbane, Queensland, Australia
"Nicole Y. Adams is a certified German/English marketing, communications and public relations translator. She is dedicated to offering high-end language services tailored to the specific needs of German-speaking solopreneurs and SMEs seeking to expand and represent themselves on a global stage, and supports PR and communications agencies in servicing their end clients."
Yeshiyah Amariel, Executive Consultant
Initiated Marketing, Chicago, Illinois, USA
Social Entrepreneur with 10 years assisting worldwide NGOs, corporations, community outreach ventures. He also founded the consulting firm, Initiated Marketing with former clients in Australia, United Kingdom, UAE, Canada, and the United States. Nominated finalist for the 2012 Young Entrepreneur of the Year for the Americas Business Excellence Awards.
Seog Bong Bae, Representative
The Stevie Awards Korea, Korea
Nick Bilodeau, Head of Insurance (Marketing and Product Development)
American Express, Toronto, Ontario, Canada
"Nick Bilodeau is a financial services senior executive and recognized industry influencer with over 20 years of leadership, product development and marketing experience. In his current role as Head of Insurance at American Express in Canada, Nick is responsible for managing all aspects of the market's insurance business. His previous work has involved heading departments and projects for leading organizations such as Fidelity, ING, Northbridge and Canada Life. Nick holds an MBA from the Schulich School of Business (York University) and a BA in Commerce and Information System from Western University. He has also completed an executive program in Competitive Marketing Strategy at Wharton."
Jin Mu Cho, Vice President
Korea Business Communicators Association, Korea
Sang Soo Chong, Professor, Dept. Advertising & Public Relations
Cheongju University, Cheongju, Korea
Mahesh Enjeti, Managing Director
SAI Marketing Counsel Pty Ltd, Carlingford (Sydney), NSW, Australia
Mahesh is a seasoned strategist, brand builder, and marketing educator. He has worked with global brands across diverse sectors in India and Australia. Mahesh is a Fellow of the Australian Institute of Management, the Australian Marketing Institute, and a Member of the UK Marketing Society. His writings have appeared in leading marketing publications in Australia, the UK, and USA.
Steve Gershik, Marketing Director
28Marketing LLC, San Ramon, California, USA
Steve Gershik has more than 20 years of global B2B marketing experience, including serving as CEO of 28Marketing, a demand generation consulting company, and co-founding DemandCon, the demand generation conference. Previously, Gershik was Chief Marketing Officer at Swrve, StackMob, TOA Technologies and Eloqua, among other technology leadership roles. He was on the Executive Council of the Marketing Automation Institute and has been named one of the Top 50 Leaders in Sales Lead Management by the SLMA. Gershik is also in demand as a speaker at industry conferences and webinars.
Dr. Constantinos Grivas, CEO
Genecouture / Swiss Nutraceuticals / Bionaturel / Gonidio Group, Nicosia, Aglantzia, Cyprus
Dr. Constantinos Grivas holds the position of Professor of Marketing at Monarch Business School Switzerland. He holds a Doctor of Business Administration from Monarch Business School and a MBA from the University of London and a Bachelor of Science in International and European Economic Studies from the Athens University of Economics & Business. At present, he is completing a Ph.D. in Marketing at the Newcastle University.Dr. Grivas is an active marketing professional holding the position of Managing Director in several Health Care companies. His career has spanned the European, Asian and American marketplaces for over 20 years.
Anna Hahn-Leśniewska, Client Service Director
Partner of Promotion Sp. z o.o., Warsaw, Poland
Anna is Client Service Director in Partner of Promotion - the no. 1 PR agency in Poland. With more than 20 years of leadership experience Anna has led the biggest corporate and product related campaigns all over the world. She helps the companies and institutions reach their goals by using innovative communication channels.
Steffen Hartmann, Communications Specialist
Nord Stream 2 AG, Zug, Switzerland
"Corporate communications professional, six years experience in an international agency context, working on brand building, reputation, crisis and political communications across multiple markets."
Mary Ann Henker, President
The Henker Group, Easton, Maryland, USA
Henker has over 20 years experience in integrated marketing communications, organizational management, and international business. She has completed business negotiations both in and with individuals and companies of 22 countries. She is a multiple award winner and sits on a number of local and national boards.
Hung Ki Kim, President
Korea Business Communicators Association, Korea
Russ Le Blanc, Managing Director
97 Degrees West, Austin, Texas, USA
Russ is the Managing Director of 97 Degrees West, an independent advertising agency in Austin, TX. Russ has a Bachelors Degree from Louisiana State University, a Masters Degree in Business from the University of Notre Dame and studied International Marketing at the London Business School.
Woo Kah Lee, Professor
Department of English Language & Literature, Konkuk University, Seoul, Korea
Andreea Leonte, Independent Marketing Consultant
MavenHut, Bucharest, Romania
Former Creative&Strategy Director with McCannPR Bucharest, Andreea left the agency for the agility of startups after 13-year experience in communications and international rewards. Pursuer of an Executive MBA at Berlin School of Creative Leadership, she now helps startups find their purpose and create value that lasts.
Morag Malloy, Director
M O Digital Marketing Consultancy, Paisley, United Kingdom
With extensive experience across a variety of industries as well as with public organisations, Morag is a leading marketer in Scotland, focused on digital communications and brand development. Amongst other accolades, Morag is a former Stevie winner in both Women in Business and the International Business Awards.
Christopher Mooney, Managing Director
Marketing Business Insights, Sydney, NSW, Australia
"One of Australia's most experienced Marketers with broad International business experience, having most recently been MD of six businesses operating across seven countries and CMO for a mid-sized private conglomerate. Extensive business experience across Asia and Pacific and as country Manager for Philippines and for PNG/ Pacific Islands. Extensive international Marketing career including roles of Marketing Manager, National Marketing Manager and Strategic Marketing Manager. Previously AMI Board member and Deputy Chair and lecturer in Marketing at Masters level."
Rajendran Nair, VP Marketing
Rootstock, San Ramon, California, USA
Rajendran is a marketing executive with a successful track record running marketing at technology startups. He has marketed to IT, Sales, Marketing and Finance at small to large enterprises – leading to transformative new market entry and product launches, increased market share, and successful exits. He was previously at Intalio, the leader in business process management systems, which had a successful exit in Q4 2015.
Barbara Raffellini, CEO & Founder
Miraworld, Sydney, NSW, Australia
Barbara Raffellini is CEO/Founder of Miraworld – a public relations and marketing consultancy. As an avid networker and creative professional she has executed campaigns around the globe. She is the recipient of numerous awards including Italian-Australian Woman of the Year, Citizen of the Year and Business Person of the Year.
Alev Rutkay, Marketing Manager
SAF REIT ( Akasya Shopping Centre ), Istanbul, Uskudar, Turkey
Managing corporate identity / branding to differentiate, developing and implementing corporate and external communication plans , budgeting, communication activities and event management, developing and executing direct marketing campaigns (e.g. online, direct mail and other lead generation activities), maintaining relationship with external consultants, PR / advertising agencies and press
Boem Seok Seo, Professor
Dept. Advertising & PR, Se-Myung University, Korea
Allyson Stewart Allen, CEO
International Marketing Partners, London, United Kingdom
Allyson is a renowned marketer, whose expertise in brand internationalisation is sought by leading businesses globally through her consultancy, publications, appearances and corporate education. A Californian based in Europe for over 25 years, Allyson applies her extensive international consulting experience, MBA education with Dr. Peter Drucker and languages (French, German) to the company she founded, International Marketing Partners.
Julian Stubbs, Senior Lecturer (Retired)
University of Greenwich, London, Greater London, United Kingdom
Before teaching at the University of Greenwich Business School I worked for many years at BT, latterly at senior levels in Marketing, Strategy, New Business Development. I now act as a private senior consultant and mentor.
Young Kug Won, Executive Creative Director
Solcom Co., Ltd., Seoul, Korea
Solcom CEO & Creative Director, Young Kug Won has a Doctorate of Visual Design from Chung-ang University. He has judged for 5 international awards contests.
Doyle Yoon, Associate Professor
The University of Oklahoma, Norman, Oklahoma, USA
Doyle Yoon (Ph. D. University of Missouri) has worked as an account manager at LGAd, Korea, from 1993-1997, and as account executive at Daebang Communications, Korea, from 1990-1993. He teaches marketing communication at the Gaylord College in the University of Columbia.