2019 Human Resources Awards Categories Judging Committee
COMMITTEE CHAIR: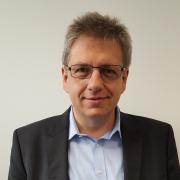 Dr. Wolfgang Brnjak, Vice President - HR Guidance and Methods
Deutsche Telekom Services Europe AG, Cologne, Germany
Dr. Wolfgang Brnjak began his professional career in1995 at Deutsche Telekom AG in Bonn. Since then, he has worked in various executive functions, including quality and process management, organization, job evaluation or compensation, benefits, and pension services. In 2009, he wrote his avocational thesis in the field of economics and social science at the University of Dortmund.
Since 2019, Dr. Brnjak has been managing group-wide HR projects for the department of HR Guidance and Methods at Deutsche Telekom Service Europe AG, with the goal of digitalization and efficiency improvement. In his previous professional career he gained excellent knowledge and skills in the areas of HR product development and management, HR and Org IT system development, KPI management, reporting structures, interdisciplinary, national and international projects and process management, costing methodology, process cost calculation, benchmarking, strategic transformation management, and time management.
Dr. Brnjak is married and has three children. In his spare time, he volunteers as Chair of the DTSE Corporate Spokespersons Committee.
COMMITTEE