2017 Live Event Awards Categories Judging Committee
COMMITTEE CHAIR: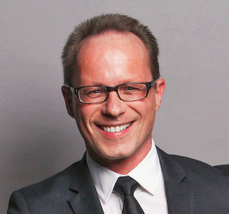 Walter Stugger, President & Creative Director
Inspiria Global Events, Washington, DC, USA
As co-founder of inspiria event service and President/Creative Director of inspiria global events, Walter feels that he works in one of the most exciting professions in the world, providing event solutions for his clients. "I'm one of those lucky people who bring their lifelong passion to work everyday," he tells us. Walter helps people convene internationally for meetings, conferences, fundraising events, incentive programs, exhibitions, and other gatherings. He specializes in helping North Americans hold their events in Europe and beyond. Executives, marketing directors, and association leaders hire him to plan and execute programs that communicate their key messages and build engagement against a backdrop of some of the most thrilling international settings, cultural opportunities, and stimulating environments the world has to offer.
With bases in Salzburg, Austria and Washington D.C, Walter organizes events around the globe. His career began as a tour guide, cultural event producer, and incentive program director. He co-launched inspiria in 2001 and since then has managed over 600 projects in 40 countries without ever duplicating a program. An inspiria hallmark is that all details–from major decisions like location selection to nuances like dessert menus–are shaped by and around the program's identified goals. Clients include McDonald's, NXP Semiconductors, Audi, Avnet, Barclays, IBM, Infineon Technologies, L'Oreal, and Johnson & Johnson, groups like EO/Entrepreneur's Organization, YPO and WPO/World Presidents' Organization, and cultural institutions like the US Holocaust Memorial Museum.
COMMITTEE:
Taufik Aldila Armaputra, Budget Controller
PT PETROKIMIA GRESIK, Gresik, East Java, Indonesia
Taufik A Armaputra is Budget Controller for PT Petrokimia Gresik, the biggest state-owned fertilizer manufacturer in Indonesia. His expertise includes finance, sustainability reporting, and public-policy advocacy. A multiple awards winner for his innovation activities. Currently, he contributes articles for iuventum newsletter and also co-author a book about Food Security.
Duygu Atalay, Managing Director
Atlantis Yapim, Events & Productions, Istanbul, Turkey
Duygu Atalay, Managing Director of Atlantis Yapim, is leading the agency's events and operations management, sponsorship management, celebrity management, client relations and new business development efforts as well as providing asset development & sponsorship management consultancy services for clients.. She has  more than 10 years experience in events & sponsorship, corporate & marketing communications management, strategic sourcing and consultancy  services in Telecommunications, Information Technology (IT) , FMCG, Civil Aviation and Public sectors.  Prior to joining Atlantis, Duygu worked at Vodafone Turkey as Marketing Manager; Events & Sponsorship manager,  and at IBM Turk as Marcom Category Manager for Unilever.
Numan Selim Bilgin, Director, Event Management
the LOOP Event, Istanbul, Turkey
Graduated from political science and international relations at bachelors degree however I am in mice business for 16 years. I have experience both local and global events such as product launchs, concerts, annual meetings, incentives, fairs etc. after 13 years of event business experience as a team member in several Turkish event companies; Since 2013, I have my own event company which has 8 employees and 4 million dolars annual revenue. I try to develop both myself and my company by chasing new oppourtunities in our field of business.
Nadia Ficara, Director, International Travel Programs
United States Holocaust Memorial Museum, Washington, DC, USA
Nadia Ficara is the Director, International Travel Programs and VIP Speakers Bureau. Previously, she served as Director, Special Events. Over the course of her tenure at the Museum she has developed the International Travel Program, designed to take donors to overseas destinations to learn more about the Museum's work, meet our institutional partners, and gain insights from accompanying staff members about the Museum's global impact. In the past two years, she has worked with the Simon-Skjodt Center for the Prevention of Genocide to develop their Bearing Witness programs to countries that have experienced contemporary genocide. In her additional role at the Museum, she secures and manages speakers for Museum events nationwide. Ms. Ficara attended the American University in Beirut and holds degrees from George Washington University. Prior to joining the Museum, she was the Senior Events Manager at the World Presidents' Organization.
Steve Gershik, Founder and CMO
28Marketing LLC, San Rafael, California, USA
Steve Gershik has more than 20 years of global B2B marketing experience, including serving as CEO of 28Marketing, a demand generation consulting company, and co-founding DemandCon, the demand generation conference. Previously, Gershik was Chief Marketing Officer at Swrve, StackMob, TOA Technologies and Eloqua, among other technology leadership roles. He was on the Executive Council of the Marketing Automation Institute and has been named one of the Top 50 Leaders in Sales Lead Management by the SLMA. Gershik is also in demand as a speaker at industry conferences and webinars.
Hannelore Grigat, Event Manager
HanseMerkur Krankenversicherung AG, Hamburg, Germany
Monika Jaslowska, Head of Brands Management
Polpharma Group, Warsaw, Poland
Monika Jaslowska is a Head of Brands Management Department in the international pharmaceutical company - Polpharma Group. Holding a degree in sinology, for almost 20 years she has been active in a broadly defined field of communication. PR campaigns under her management have won numerous international awards, i.e. Magellan Award, Mercury Excellence Award, Sabre Award and Stevie Award.   Currently she is responsible for a branding strategy, internal processes and brands management (corporate and products) on 18 international markets.
Claudia Koehler, Corporate Vice President
VOK DAMS.Events GmbH, Wuppertal, Germany
Claudia joined VOK DAMS in 2008 – today she is successfully orchestrating the day-to-day business of the VOK DAMS group – with offices in the U.S.A., Germany, France, Spain, Middle East and China. Before joining VOK DAMS Claudia was in the telecommunications industry and PCO business.
Esra Levent, Managing Partner
IDEE Travel & Events, Istanbul, Turkey
Esra Levent launched IDEE TRAVEL & EVENTS in 1989. She is a proud native Istanbulite and has been a leader in the travel industry for 30 years. Esra has a track record of operating successful events, meetings and Turkey-wide logistics driven programs. Esra specializes in seeing events through from conception to completion, and her creativity, penchant for detail, and attention to building client relationships ensure that every event is a success.

Melek Manisali, Agency Head
M3 Halkla İlişkiler Ltd., Istanbul, Turkey
Working in Marketing & PR field over 30 years.  Fluent in English, German and Turkish. Graduated from İstanbul University, Business Administration Faculty in majors Finance and Marketing. Running her own PR company M3 Pr for over 24 years in İstanbul, working with International companies like Airbus, Discovery channel, MBDA etc.
Andrea Michaels, President
Extraordinary Events, Sherman Oaks, California, USA
Winner of more than 41 Special Events magazine Gala Awards, Andrea Michaels has planned and produced events since 1973, growing her company, Extraordinary Events into a well-respected global agency. She has spent a lifetime elevating the quality, integrity, creativity and impact of the events industry and spearheading its international outreach.
Diego Otero Rodríguez, Director General Creativo
Suigeneris, Barcelona, Spain
Head of Art and Creative Director. Ex-teacher UBA (University of Buenos Aires), currently IED: Institute European of Design, Vapor Universitari de Terrassa and Escola Municipal d'Art, Disseny i Artesania, Gaspar Camps de Igualada. Internationally-awarded. During more than 18 years, creating for brands such as: Agfa, Barcelona City Council, Arcor Group, Brita, Calvin Klein, Donna Karan, Guess, Honda, Falabella Argentina, Intermarché, Jardiland, Nike SoCo, Pescapuerta Group, Wrangler, etc.
Alev Rutkay, Marketing Manager
AKASYA, Istanbul, Turkey
Managing corporate identity / branding to differentiate, developing and implementing corporate and external communication plans , budgeting, communication activities and event management, developing and executing direct marketing campaigns (e.g. online, direct mail and other lead generation activities), maintaining relationship with external consultants, PR / advertising agencies and press.
Dr. Shih-Wei Sheu, Member of the Board, CEO
Full House Living Co. Ltd, Taipei, Taiwan
I was born in Taipei city. After I graduated from MBA, I went to Australia and the USA for DBA, and I visited a lot of Western cities. My vision is to make foreigners say "Formosa" again. My families always support me and give suggestion to me. I also have good and positive value for life. My working experience helps me to have more and more patient. To find a balance between team work and individual work. I would like to express my gratitude to all of my teachers and supervisors, colleagues and classmates. Their contribution has been invaluable because they help me make clear of my target.
William Thomson, Founder and Sales Ambassador
Hello Scotland, Glasgow, Scotland, United Kingdom