2017 New Product Awards Categories Judging Committee
CHAIR:

Ahmad Al Hai, Senior Analyst, Oil & Gas
Abu Dhabi Company for Onshore Petroleum Operations Ltd, Abu Dhabi, United Arab Emirates
As someone who has participated in the Stevie Awards for several years, Ahmad is delighted to be Chair of the 2017 Judging Committee for the New Product/Product Management Awards.  His advise to everyone is: "Let Everybody Know How Successful You Are…"
COMMITTEE:
Ahmed Mohamed Al Naqbi, IT Solution Analyst/Developer
Abu Dhabi Company for Onshore Petroleum Operations Ltd,  Abu Dhabi, United Arab Emirates      
Ahmed Al Naqbi is a freelance programmer. He started programming before graduation from high school in 2004. He has developed a number of solutions while at university.  One of them was with Dubai Roads and Transport Authority (RTA) in 2009. After graduation from university he worked for United Arab Emirates University (UAEU) for two years. He worked primarily on developing new academic solutions and refining the existing solutions. He then got the opportunity and a new challenge to work for the Abu Dhabi Company for Onshore Petroleum Operations Ltd. (ADCO), one of the most famous companies in the United Arab Emirates.  
Ani Atanasova, CEO
Pixelhunters, Dubai, United Arab Emirates
Dr. Ani Atanasova is the CEO and co-founder of Pixelhunters, a Dubai based company specializing in VR, video games, 3D animation.
 
Mahesh Enjeti, Managing Director
SAI Marketing Counsel Pty Ltd, Carlingford, New South Wales, Australia  
Mahesh is a seasoned strategist, brand builder, and marketing educator.  He has worked with global brands across diverse sectors in India and Australia.  Mahesh is a Fellow of the Australian Institute of Management, the Australian Marketing Institute, and a Member of the UK Marketing Society. His writings have appeared in leading marketing publications in Australia, the UK, and USA.
Ross Fastuca, Co-Founder & CIO
Travelport Locomote, Melbourne, Victoria, Australia
Ross is a technology expert and passionate problem solver. As CIO and Co-founder of Locomote, he is the architect of the company's products, directing Locomote's technical strategy to revolutionise business travel.  In 2014, Ross along with his cousin David Fastuca developed a concept to transform the way organisations manage their travel. His keen eye for edgy innovations and his eagerness to constantly improve every aspect of Locomote has helped the tech travel company grow at a global level.  Ross leads the company strategy, where his enthusiasm lies in creating technical solutions that make business travel easier and more efficient. With a focus on solving complex problems with simple solutions, Ross has lead Locomote's development team, ensuring every goal is achieved and boundaries are pushed.  Ross has won and been short-listed to many awards such as SmartCompany Awards 2014, Hot 30 under 30 and ACTE 3 Under 33 Nomination.
Dr. Moussa Habib, Under-Secretary General, Professional Development and Scientific Affairs  
Jordan Engineers Association, Amman, Jordan
Dr. Habib holds the position of Undersecretary General, Professional Development and Scientific Affairs at Jordan Engineers Association since 2014. He was the Assistant Director General Chief Capacity Management Officer at the Istishari Hospital in Amman, Jordan from 2010 till 2014. He was Acting Dean of engineering, Director of the Nanotechnology Program and associate Professor of Electronics at Princess Sumaya University. He worked as a technical consultant to a number of engineering firms in the area of Speech, Imaging, IT and Biomedical Engineering. Dr. Habib published over 100 publications and articles in peer reviewed Journals and international conferences. He was the Vice President of the IEEE Jordan Chapter from 2011-2013. Dr. Habib was the Chair and the Co-chair for a number of International Conferences in the area of Electrical and Electronics Engineering. He is actively involved in a number of community service committees including Rakhaa' Noble Invest, ELO (English Language Olympics), JEA Consulting Committee, and more.He holds M.A.SC and Ph.D. in Medical Electronics from Dalhousie University, Canada. He is a senior member of IEEE and is awarded the rank of Consultant Engineer in Biomedical Engineering by JEA.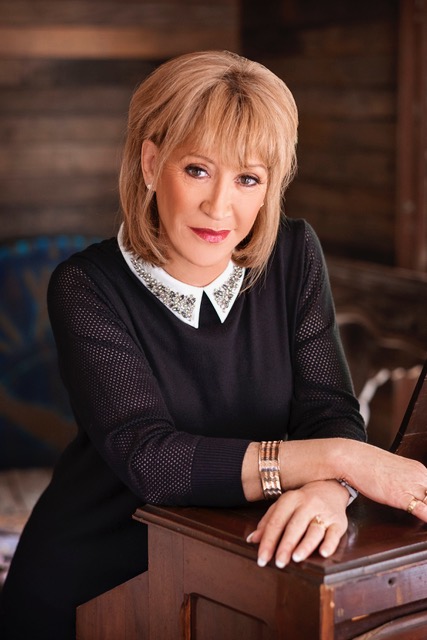 Alison Higgins-Miller, CEO
Lightray Insights Pty Ltd, Sydney, New South Wales, Australia
Alison Higgins-Miller created Lightray Insights Pty Ltd, in October 2016, as the global sales arm for Excellence4U and their Lightray subsidiaries. With more than 20 years executive management experience, Higgins-Miller is responsible for building revenue.
 
Dnyanesh Kelkar, Regional Manager – Western Australia
Tech Mahindra, Perth, Western Australia, Australia  
Dnyanesh Kelkar leads the Western Australian business unit of Tech Mahindra Ltd, where he is responsible for the strategic focus into Natural resources and the task of bringing innovation to WA businesses (government and private sector).  Dnyanesh began his career as a mechanical engineer involved in a major technology transfer project for filament manufacturing in the lighting division of Philips International. After finishing his MBA in international business he got into management consulting in the midst of the ERP revolution in Europe during the 1990's. Born in India and having lived and worked across various European countries and in Australia for over 20 years, he brings some unique perspectives to the challenge for innovation & growth in Western Australia.  Dnyanesh holds a Masters Degree in Business Administration (International Management) from Antwerp, Belgium and a Bachelors Degree in Mechanical Engineering from Mumbai University, India. He has held various leadership positions at IBM, PWC consulting, DSM Engineering Plastics and Philips in his professional career.
Jody Kennedy, Chief Technology Officer
Olive Communications, London, United Kingdom
Dynamic, award-winning senior executive with an exceptional 12 year record of transformational leadership across innovative enterprises, including in the built environment. A powerful strategic thinker, skilled in business start-up and change management, and with a persuasive Board presence. Drives technological innovation, digital expansion and sustainable growth.  Jody holds membership including Fellowship with 7 UK chartered and professional bodies and has over 16 years of experience in the built environment, business continuity and operational management including systems development. He retains a number of board and charity trustee positions and elected committee member for the leading built environment risk management association.
Arvind Kumar, ERP Solution Architect-Business Strategy
Derex Technologies, Portland, Oregon, USA
Raj Masina, Vice President, Engineering & Operations
Polar Power Inc, Gardena, California, USA
Raj Masina currently serves as the Vice President of Engineering & Operations at Polar Power Inc, an industry leader in providing DC power systems to a wire variety of applications including Telecommunications, Military, Renewable Energy, Marine, Electric Cars etc. Raj joined Polar in 2009, and has since been tasked with increasing the operational efficiency of the organization. Under his leadership, Polar has grown from a small company to a multinational company growing at a rate of more than 200 % year to year. Raj was instrumental in revitalizing Polar, by incorporating a highly effective ERP system that handles accounting, purchasing, inventory control, customer relationship management and vendor performance. He has also played a key role in business development and establishing strategic partnerships with companies overseas, helping Polar build a strong and stable supply chain as required to address industry needs. Recently, Raj helped the company go public on NASDAQ successfully listed and trading actively. Prior to Polar, Raj was the Engineering Manager for Applied Photonics Worldwide, a company that is involved in Nanotechnology and Bio-Imaging equipment and was a Supply Chain Manager at Intenational Game Technology.
Wessam Massoud, Program Delivery Manager
Abu Dhabi Systems & Information Center, Abu Dhabi, United Arab Emirates
Dirk Meinker, Head of Finance & Legal
RheinBrücke IT Consulting, Cologne, North Rhine-Westphalia, Germany
After serving in the Air Force, he began his career in the finance department of the Daimler Group. After four years as head of finance in a German exhaust aftertreatment system company, he finally moved as Head of Finance and Legal to Rheinbrücke IT Consulting.
 
Rajesh Kumar Mudiakal, Senior Consultant
Ernst & Young Malaysia, Kuala Lumpur, Malaysia
Senior SAP Project Manager with around 20 years with experience of managing many complex SAP transformation projects. He is PMP, Prince2, ITIL Certified and presented many papers in International conferences. He holds Masters degree from Bristol University and Executive certification in Strategy Consulting from Columbia Business School.
Max Nikolaev, Global Product Champion        
Schlumberger, Houston, Texas, USA
As the Global Category Manager, Max Nikolaev manages all Schlumberger Integrity & Production Technologies Spend, supplier relationship and contributes to corporate product development and marketing strategies. Recognized as a subject matter expert in pressure pumping services, Max possesses extensive experience with domestic and international supply chain management.
Donna Oulton, Owner
Planet Heaven PR, Liverpool, Merseyside, United Kingdom
Highly motivated freelance PR, 27 years experience in the beauty/skincare industry in both management and public relations sectors. 
Sean Shahrokhi, Senior Technical Project Manager
Verve, San Diego, California
Sean is a business leader that loves to give back to the community. With an extensive background in project and product management his passion for business and technology have helped play a vital role in his success as a business leader and as an active member of the technology community.
Julian Stubbs, Senior Lecturer (retired)
The University of Greenwich, London,  United Kingdom
Before teaching at the University of Greenwich Business School I worked for many years at BT, latterly at senior levels in Marketing, Strategy, New Business Development. I now act as a private senior consultant and mentor.
 
Kirti Vashee, Vice President, Enterprise Translation
Asia Online, Santa Monica, California, USA