Customer Service Awards & Support Judging Committee
Chair: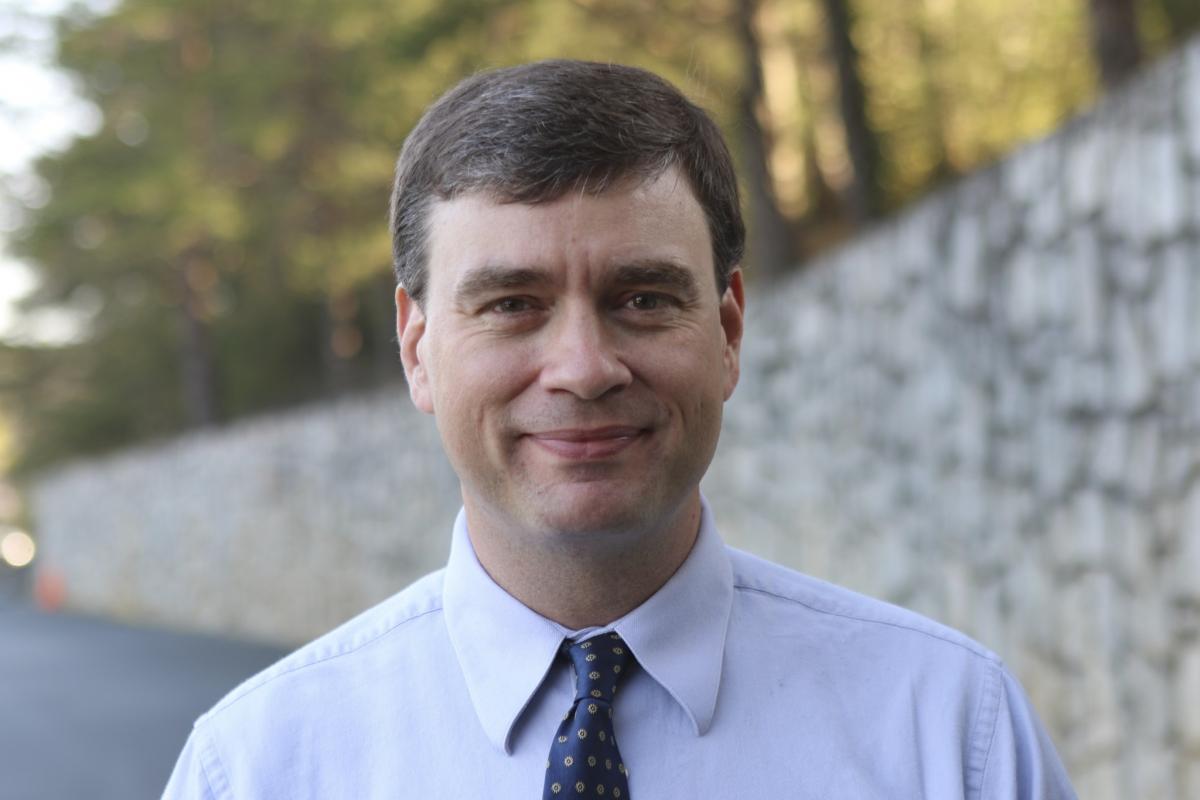 James Leonard, Director of Customer Services
Emory University; Atlanta, Georgia, USA
James has over 25 years of service, operations, and support experience distributed across a wide range of industries including manufacturing, consulting, software, and higher education.  James' expertise spans several disciplines and he has an extensive record of accomplishment in reengineering technology support operations, customer service and loyalty analytics, and continuous improvement.
   In his current role as the Director of Customer Services at Emory University, James leads his team in the execution of world-class service operations enriching the educational and professional experience of faculty, staff, students at Emory University, and medical personnel through Emory's extended healthcare network of hospitals, clinics, and administrative areas.  Emory's Customer Services unit serves more than 45,000 customers and its functions include call center services, email and collaboration support, desktop and front line technology operations, classroom technologies, and executive technology services for the Office of the President, Provost, and Board of Trustees.
   James earned a Bachelor of Science degree from Kennesaw State University, and an MBA in Technology Management from the Georgia Institute of Technology.  James lives in Smyrna, Georgia with his wife and two children.  Outside of work, James volunteers his time to the Northeast Cobb YMCA as commissioner of the Atlanta Adult Roller Hockey League in Marietta, Georgia.
   On being appointed Chair of the 2019 Customer Service/Support Awards Judging Committee, James commented: "The Stevie Awards serve as the premier vehicle for individuals, teams, and organizations to be recognized for significant accomplishments toward our shared universal goals of bringing value to customers and preserving loyalty through world class sales and service programs."
COMMITTEE:
Neil Anderson, Founder
Flackbox.com, Bangkok, Thailand
Neil Anderson founded Flackbox.com in 2016, the company provides technology training to over 100,000 students in 193 countries worldwide. He graduated in Business from the University of Wales and has over 25 years' experience in cloud and data center technologies.
Muhammad Ali Azhar Kirmani, Chief Operating Officer (Ex)
TPL Trakker, Karachi, Sindh, Pakistan
Jeff Bilot, Vice President, National Accounts
Wells Fargo Insurance, Fort Lauderdale, Florida, USA
Christina Brown, Vice President, Client Experience
Sterling Talent Solutions, Fort Collins, Colorado, USA
Aaron Cahill, Product Owner
Wahoo Fitness, Atlanta, Georgia, USA
Aaron Cahill is a software and hardware technology professional, with a focus on customer experience. He works as Product Owner at Wahoo Fitness and holds an MBA from Kennesaw State University.
 
Ana Degani Goes, Regional Director of Customer Service,  Americas Region
DHL Express, Plantation, Florida, USA
Pankaj Khurana, Client Service Manager
Alpha Net Consulting LLC, Santa Clara, California, USA
Daniella Kohavy, Senior Product Manager
FreeWheel, A Comcast Company, New York, New York, USA
Daniella Kohavy has worked in technology for the past 10 years where her roles have ranged from leading customer experience and technical support teams at different B2C and B2B startups to her current leadership role in product management developing world class advertising software at FreeWheel, a Comcast company.
Bill Leake, CEO
ApogeeResults.com, Austin, Texas, USA
Bill Leake has been involved in services businesses since his days as a McKinsey & Co. consultant.  One of his major initiatives there was a broad-based study of best practices in customer service initiatives, an area where he has stayed closely connected to in his post-McKinsey career, spanning Venture Capital, digital marketing, et. al.
 
Courtney Lindsay, General Manager
Suburban Extended Stay Hotel, Kindersley, Saskatchewan, Canada
Courtney Lindsay has been in hospitality for more then 15 years, starting from the ground level of laundry and working into a General Manager - overseeing several properties operations, construction and opening services of hotels though Encore Hospitality.
Deb Matthews, Vice President, Customer Experience
nexVortex, Herndon, Virginia, USA
Paul McGee, Vice President of Employee and Customer Success
Toco Warranty, Pasadena, California, USA
A business mind; an artist's passion. Paul McGee specializes in employee training & development, Customer Success & Retention, online marketing & brand management. An MBA in Marketing and Bachelor's degrees are in Education and Theatre Arts, Paul has found success in small private business in addition to large international corporations.
Chris McRae, Senior Director, Global Customer Success
Docebo, Athens, Georgia, USA
Chris McRae has almost 20 years experience in the software industry and has spent his career ensuring high quality product and service delivery. He is currently Sr. Director of Global Customer Success at Docebo where he leads the Support, Implementation, and Customer Success teams.
Anupamam Menon, Senior Manager, Project Program Management
Dell Technologies Ltd., Bangalore, Karnataka, India
Jessica O'Connell, Director, Customer Operations
Squarespace, Portland, Oregon, USA
Jessica is a Contact Center leader with nearly two decades experience driving performance in large scale operations, with a focus on innovation and customer and employee engagement; with extensive experience in banking, healthcare, and technology fields.
 
Dennis Reno, Vice President, Global Customer Success and Support
OneLogin, Inc., San Francisco, California, USA
Dennis has joined OneLogin in 2018 as Vice President, Global Customer Success to manage a global Customer Success team in the identity management and cyber security industry.  With over 25+ years in customer success and technical support Dennis brings a unique perspective in dynamic customer service with enterprise customers.
Megs Suratkal, Global Head of Customer Success
Red Hat, Westford, Massachusetts, USA
Neil Topf, President
Callzilla, Miramar, Florida, USA
Neal is the President and Co-Founder of Callzilla, a customer-experience focused outsourced contact center. Neal has worked in the customer care industry for over 15 years and enjoys interacting with Brands and contact centers alike, studying best practices and journey mapping to enhance customer interactions. Neal received his MBA from the prestigious HEC School of Management in Paris, France. He resides in South Florida and his pride and joy is his young son.