Marketing Judging Committee
Chair: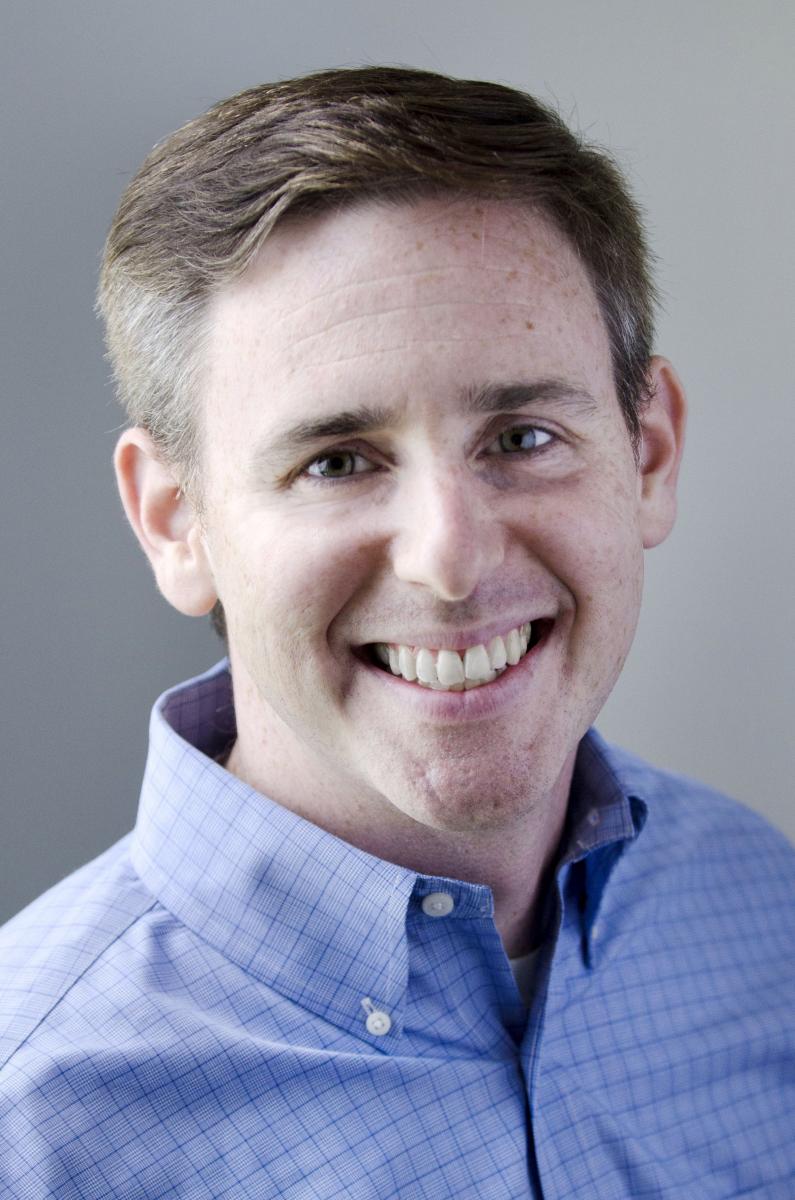 Tod Plotkin, CEO & Founder
Green Buzz Agency, Alexandria, Virginia, USA
As CEO and Founder of Green Buzz Agency, Tod Plotkin oversees video content creation for iconic advertising campaigns and impactful online branded documentaries. Highlighted projects in his career have included executive producing video content for the Ad Council's Love Has No Labels campaign, as well as overseeing one of the most-viewed branded documentaries distributed through Facebook. Tod has directed Green Buzz Agency to be a cutting-edge creative force in authentic storytelling.
   Tod Plotkin is a leading voice in digital content creation. He speaks monthly at national conferences on digital video strategy for organizations like PR News, the Public Relations Society of America, and the American Marketing Association. Tod is a (2x) Gold Stevie Award Winner, (3x) Emmy winner for best short format program, and (2x) Webby Honoree.
COMMITTEE:
Kevin Alansky, Chief Marketing Officer
Logi Analytics, McLean, Virginia, USA
Kevin Alansky has over 20 years of B2B and B2C marketing leadership experience, including demand generation, public relations, corporate communications and international promotions.  Kevin is currently the Chief Marketing Officer of Logi Analytics, a business analytics platform for rapidly creating interactive applications that include dashboards, reports, and self-service analytics.
 
Sidney Barcelona, Creative Director
Threespot, Washington, District of Columbia, USA
Sid Barcelona has over 25 years of experience in strategy, design, and branding. He is a creative director at Threespot — a purpose-driven digital agency focused on social impact. Sid works with foundations, non-profits, and government agencies to advance their missions through transformative digital strategies, products, and experiences.
Andrea Dumont, Senior Vice President, Global Marketing & Business Department
Globalization Partners, Boston, Massachusetts, USA
Jay Embree, National Accounts Manager
Proforma Signature Solutions, Frederick, Maryland, USA
For over 20 years Jay has been working with companies and organization of all sizes, from new entrepreneurs to Fortune 500, to increase their share of the marketplace with printed collateral and promotional products.  Jay is an award winning pioneer in the development of on-demand apparel for corporate and trade association e-commerce sites. His creativity has resulted in successful programs, campaigns and company stores built to increase employee engagement, acquire new clients and raise awareness.
Crystal Fischer, Vice President, Marketing and Communications
Enquiron, Boston, Massachusetts, USA
Crystal Fischer is the Vice President of Marketing and Communications and has been with Enquiron since 2013. She is a marketing leader with more than 20 years of professional business experience. Her career has included positions with companies ranging from a Fortune 500 company and small businesses to start-ups.
Mory Fontanez, CEO
822 Group, Gaithersburg, Maryland, USA
Katie Gallagher, Senior Director, Corporate Marketing
Blackboard, Westfield, Indiana, USA
Senior Director of Corporate Marketing, Katie Gallagher has served Blackboard in a variety of roles for the past 12 years. She has more than 20 years experience in educational technology and education. She's a graduate of the University of Notre Dame.
Dany Gaspar, Director of Digital Media
Sodexo, Fairfax City, Virginia, USA
Jack Gault, Ph.D., Senior Professor
West Chester University of Pennsylvania, West Chester, Pennsylvania, USA
Dr. Jack Gault, PhD is Professor of Marketing at West Chester University of Pennsylvania where he teaches advertising and marketing strategy. His graduate degrees are from the Wharton Business School and Drexel University. His corporate experience includes Fortune 500 consumer packaged goods marketing, and new product development. His research has been featured in publications such as the Journal of Marketing Education, and USA Today.
Derek Gerry, Director, Strategic Accounts
C-4 Analytics, Saugus, Massachusetts, USA
Derek Gerry is a digital marketing veteran with 20 years of experience developing campaigns, communications and websites. He oversees clients in energy, health care, legal and retail as Director, Special Projects for C-4 Analytics.
 
William Holmes, Marketing Consultant
Independent, Lake Forest, California, USA
Years of worldwide experience, in the technology sector leading sales, marketing, customer support and development teams; consistently delivering positive impact. Experience includes the launching of 15 products in 20 countries. Accomplished negotiator concluding alliances and partnerships with many international corporations.
Jennifer Horowitz, Vice President, Marketing & Communications
CGI, Fairfax, Virginia, USA
As Vice President of Marketing & Communications, Jennifer Horowitz leads all marketing and communications programs for CGI Federal, a $1 billion-plus subsidiary of CGI Group. With 20 years of marketing strategy, media relations, business development and client delivery experience, Jennifer leverages a holistic perspective of client acquisition and lifecycle management to advance the strategic objectives and growth of CGI's federal government business.
Michelle Jacobs-Schoening, Head of Creative Services and UX Development
Navy Federal, Reston, Virginia, USA
Stacey Jones, Managing Director, Corporate Communications
Accenture, New York, New York, USA
As Accenture's Global Corporate Communications head, Stacey Jones oversees initiatives that position Accenture as one of the world's most innovative companies, business partner of choice and a top employer. A graduate of Kenyon College, she serves on the board of the Institute of Public Relations and represents Accenture at Arthur W. Page Society and Sustainability 50.
 
Rosie Komadina, General Manager, WatchMojoStudios
WatchMojo, Montreal, Quebec, Canada
Rosie Komadina is WatchMojo Studios' General Manager. In her current title, Rosie oversees development and production at WatchMojo Studios and has executive-produced the Studios' output of award-winning, short-form and original new series, intended for multi-platform distribution. Previously, as Creative Director for award-winning production company Goldrush Entertainment Inc., she helped develop, co-produce and prepare international and domestic delivery on a number of films intended for worldwide release. These include Standoff, starring Laurence Fishburne and Thomas Jane (which she co- produced), and Lost After Dark, starring Robert Patrick. Before working at Goldrush, she owned and operated her own public relations/event management company. Rosie is also an actress, singer and songwriter and an accomplished public speaker.
Jessica Latimer, Vice President, Head of Social Media
Citizens Bank, Dedham, Massachusetts, USA
Jessica Latimer has been the Vice President of Social Media at Citizens Bank since July 2018. She has more than 15 years of experience in social media, digital marketing, and editorial. She graduated from Roger Williams University with a B.A. in Communications and a B.F.A. in Creative Writing and received a Certificate in Graphic Design from Boston University.
Erin Levzow, Vice President of Marketing
Marcus Hotels and Resorts, Milwaukee, Wisconsin, USA
Erin Levzow is Vice President of Marketing for Marcus Hotels & Resorts. She is responsible for providing executive leadership and management of divisional strategies to include marketing, e-Commerce, customer insight, loyalty and public relations.
Edecio Martinez, Head of Video
Ziff Davis, New York, New York, USA
Andy Mecs, Vice President of Marketing & Innovation
StarKist Co., Pittsburgh, Pennsylvania, USA
Josh Moody, Director of R&D
97th Floor, Austin, Texas, USA
Josh is a marketing specialist with a background in SEO and content marketing and has led award-winning campaigns for major brands including Salesforce, Dr Axe, and Discover. He is currently the director of R&D at 97th Floor.
Kathi Moore, Vice President, Branding & Communications
Fareportal, New York, New York, USA
Violeta Niculut, Marketing Manager
Anchor Grup, București, Romania
In her role as Marketing Manager of Anchor Grup, Violeta coordinates the communication strategies for two malls, which she relaunched; a multiplex; three office buildings; and two residential projects. Her extensive experience in retail ranges from trade marketing to digital marketing, from BTL to PR manager, and to e-commerce director.
Liz Ott, Director of Client Engagement
Threespot, Washington, District of Columbia, USA
Liz Ott brings over 15 years of client service, strategy, design, and technology experience to her role as director of client engagement at Threespot. Liz is responsible for the leadership of new business development efforts and supporting the strategic, profitable, and sustainable growth of current agency accounts. She is responsible for delivering strategic guidance, developing and maintaining relationships, and helping a diverse roster of clients including UN Environment, National Museum of African American History and Culture (NMAAHC), The Pew Charitable Trusts, Planned Parenthood, and the U.S. Department of State deliver on their missions.
Christy Parrish, Owner/Creative Director
HUE Communications, LLC, Arlington, Virginia, USA
Christy is an exceptional graphic designer who gets exceptional results. She combines design communication with ambitious visual standards. Her design is smart, functional, and savvy. She has applied her creative ingenuity to a diverse range of high-profile clients from Mars, Inc. to FedEx. As the founder of Hue Communications, Christy's other design credits include Aon Hewitt, Bose, CoStar, UPS, Lockheed Martin, Mars, Inc., MedStar Health, MorganFranklin, PricewaterhouseCoopers, Sunrise Senior Living, Sodexo, Willis Towers Watson, The World Bank, UnitedHealthCare, and Yale University. Christy has led, motivated, and art-directed several design teams throughout her career and served as a mentor to countless senior and junior designers at companies such as Marriott International and Freddie Mac. With over 15 years of creating high-impact communications for a wide variety of media, she excels at effectively cooperating with individuals from all cultural backgrounds to achieve specific design goals, and offers extensive experience in serving Fortune Global 500 companies and government clients.
Kerry Richards, Assistant Director, Brand, Marketing & Communications, Americas Advisory
EY, Silver Spring, Maryland, USA
Kerry Jo is a marketer who has been helping organizations connect meaningfully with clients for over 20 years, primarily in the cybersecurity and educational technology industries. She's currently at EY's Americas Advisory organization, working with business stakeholders on primary research, thought leadership, client webcasts, events, press coverage, and social media.
Marleta Ross, Managing Director & Global Head of Digital Marketing
JPMorgan Private Bank, New York, New York, USA
Marleta Ross is Global Head of Digital for JP Morgan Private Bank, responsible for acquisition and deepening through digital channels and development of an integrated marketing technology ecosystem.  She has over 15 years of experience across digital, B2B and B2C marketing disciplines and is a graduate of The Cooper Union and Harvard Business School.
Kelly Rusk, Digital Director/Partner
Banfield, Ottawa, Ontario, Canada
As an expert in all forms of digital communication and a wealth of experience and expertise that includes public relations, social media, content marketing and web development – Kelly Rusk leads Banfield's digital practice. This includes training and skills development across the company and working directly with clients to find the best digital solutions for their business.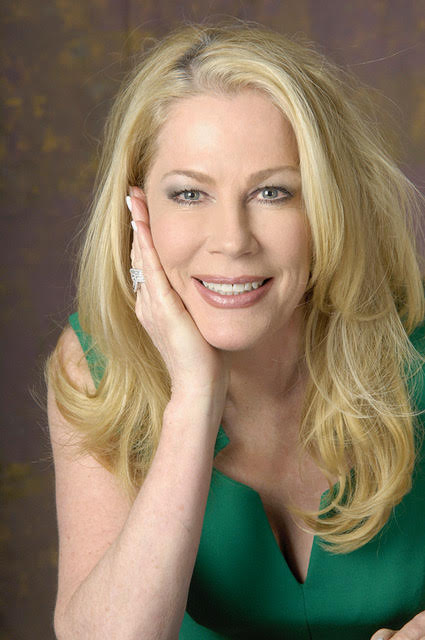 Shelagh Stoneham, Senior Vice President, Marketing
Chico's FAS, Sanibel, Florida, USA
"Ms. Stoneham is Senior Vice President, Marketing, Chico's| Chico's FAS, is a cultivator of brands serving the lifestyle needs of fashion-savvy women 30 years and older. The brand portfolio currently consists of three brands: Chico's, White House Black Market and Soma. The Chico's FAS Brands are all specialty retailers of private label women's apparel, accessories and related products. Currently, operating 1,518 boutiques and outlets throughout the U.S. and Canada, as well as an online presence for each of our brands. As Senior Vice President Marketing, Ms. Stoneham's key accountabilities include: brand, consumer and marketing strategy, development of brand identity and essence, customer experience, customer relationship management, loyalty, digital development, leading multi-channel design including store and visual merchandising, advertising, agency management, marketing creation, media planning and investment. Prior to joining Chico's in 2016, Ms. Stoneham was Senior Vice President, Marketing, at Shoppers Drug Mart, licensor of more than 1,300 full-service drug stores across Canada, with $11.1 billion in sales, as well as 57 medical clinic pharmacies, and six luxury beauty destinations operating as Murale. Ms. Stoneham is a dynamic and innovative senior marketing leader with tremendous, experience and success optimizing shareholder value for top tier organizations. She is highly collaborative, equally skilled at creating, building and revitalizing brands as developing, inspiring, coaching and managing strong professional teams. Her experience spans a broad range of sectors including telecommunications, packaged goods, retail, high tech, airline, brand-name and over the counter pharmaceuticals. Ms. Stoneham is an award winning brand thought leader with a relentless drive for innovation and excellence. Ms. Stoneham serves as a Director on the following Boards| Vividata (formerly PMB and NadBank); Global Retail Marketing Association; Chico's FAS Corporate Giving Board; Florida Gulf Coast University."
Jody Sunna, Director, Corporate Communications
Philip Morris International, Lausanne, Vaud, Switzerland
Jody Sunna joined Philip Morris International (PMI) as Director Corporate Communications in August 2018. She has more than 15 years of experience in public relations and communications, working with corporate, consumer and cause clients in agencies prior to joining PMI. She is a graduate of Purdue University.
Kara Taylor, Corporate Communications, Insights & Impact Lead
Capital One, McLean, Virginia, USA
Kara Taylor leads Insights & Impact for Capital One's Corporate Communications team. Before that, Kara spent more than a dozen years at agencies, including Edelman and JPA Health Communications, leading digital, analytics and creative teams to develop programs that built loyalty and a willingness to act on shared values.
Susan Vaillancourt, Vice President, Brand and Communications
Optiv Security, Boston, Massachusetts, USA
Susan Vaillancourt is a seasoned communications professional with more than 20 years of experience. As vice president of brand and communications for Optiv, a $2.4B cybersecurity solutions integrator, Susan is responsible for the company's brand and overall communications strategies and execution.
Anthony Wojtkowiak, Senior Video Producer
American Enterprise Institute, Washington, District of Columbia, USA
Brad Zerivitz, Director of Video Services
American Red Cross, Washington, District of Columbia, USA
Brad Zerivitz is the head of video production for the American Red Cross, one of the largest non-profits in the US. He has 15 years of experience in the video production industry, ranging from international news to TV commercials, corporate communications, online marketing campaigns, and events. His work has been seen on movie screens and major TV networks across the country and around the world.