2017 Management Awards Categories Judging Committee
COMMITTEE CHAIR: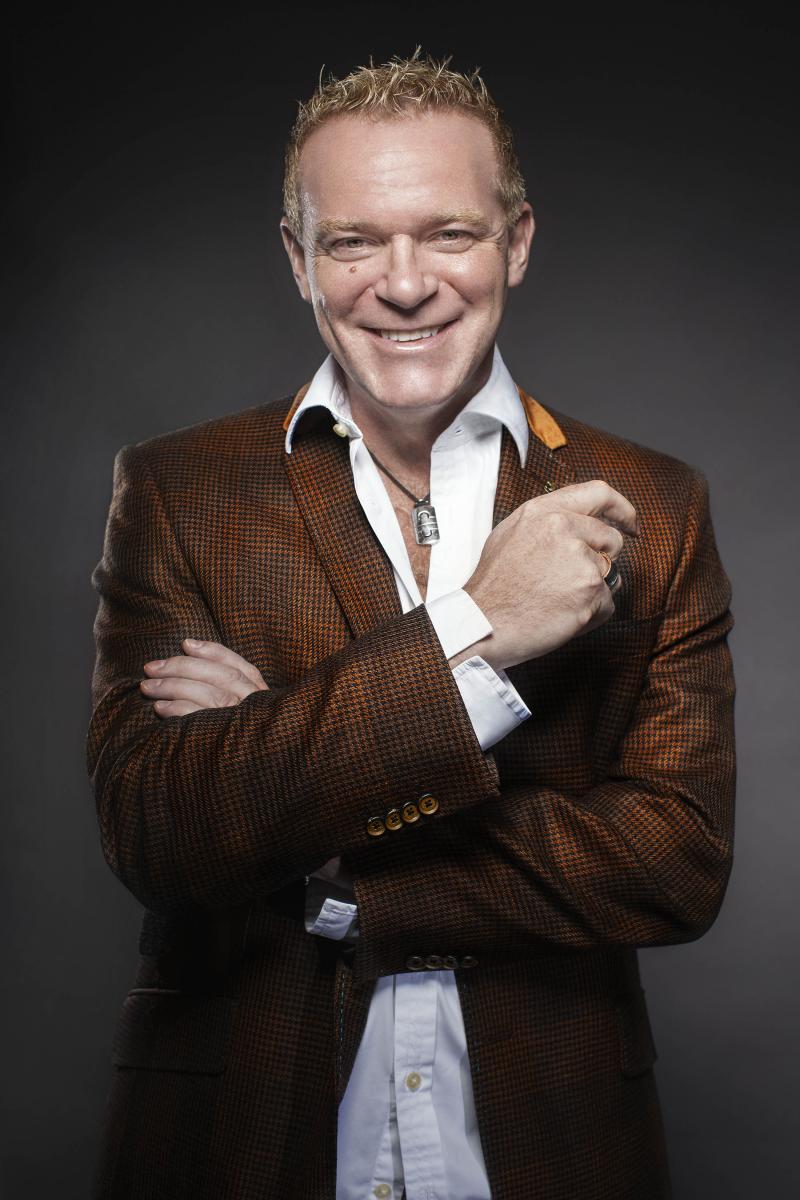 Michael Tobin, OBE, Founder
Tobin Ventures Ltd., London, United Kingdom
Michael Tobin is a highly successful serial technology entrepreneur with over 30 years' experience in the telecommunications and technology sector. Mike joined Redbus in 2002 and then took it private, winning the London Business Awards "Business Turnaround of the Year" award in 2005. After engineering the merger with Telecity, and the acquisition of Globix, he successfully re-listed TelecityGroup in October 2007, winning the accolade of UK Innovation Awards IPO of the year 2008. Mike led TelecityGroup plc as Chief Executive until 2014.  He grew the business organically, and acquired businesses in Manchester, Helsinki, Dublin, Sofia, Istanbul, and Warsaw. He transformed the company from a £6 million market cap in 2002 to a top performer in the FTSE 250 worth over £2 billion.
Prior to joining TelecityGroup, Mike headed-up Fujitsu's e-Commerce operations in Frankfurt, Germany. Before that, he ran ICL's Danish outsourcing subsidiary out of Copenhagen Denmark. He also held several senior positions based in Paris for over 11 years, including Business Development Director at International Computer Group coordinating global distribution of IT infrastructure. As a Non Exec Director, he was instrumental in transforming PACNET in Hong Kong from a subsea cable operator to a successful datacenter operator, culminating in its sale in 2015 to Telstra for $800 million.
Mike currently holds numerous technology non-Exec Directorships, including Teraco in South Africa; Datapipe in the USA; Itconic in Spain; Basefarm in Norway; Eurodiesel in Belgium; Chayora in Hong Kong; IXCellerate in Russia; and TeamRock, EuropaSat, Pulsant, and Ultrahaptics in the UK.
Mike is Chairman of the Friends of The Loomba Trust for widows in India; a Patron of The British Asian Trust; Founder of the CEO Sleepout event for Action for Children; and has sat on fundraising boards of the Princes Trust, Cooperation Ireland, and the Make-a-Wish Foundation. His charitable focus is primarily the education, welfare, and empowerment of young people and children around the world.  In 2016, Michael slept  in the streets of London to raise money and awareness for Action for Children. He also ran 40 Marathons in 40 consecutive days for the 40th anniversary of the Princes Trust. He is a frequent motivational speaker, and in 2014 launched his first book, "Forget Strategy, Get Results," to great acclaim.
COMMITTEE:
Ilene Adler, CEO
GS&M, San Francisco, California, USA
Focused on international business, I connect and build bridges between people, companies and cultures. I had a successful exit last year selling Vantage PR, a tech PR agency that I founded. I now provide consulting on global strategy and marketing. I'm honored to have been recognized with multiple awards—most recently named to The 100 Top Tech PR Executives in the World 2015; the PR Daily Lifetime Achievement Award; a Silver Stevie for Lifetime Achievement in Marketing and PR; and winner of Women Executives of America.
Modafar Akhoirshieda, Excellence Manager-Innovation & The Future 
Dubai Electricity & Water Authority, Dubai, United Arab Emirates
With over 14 years of experience in ICT and management, Modafar's professional experience ranges from nationwide video communication networks to satellite communications and, not least, Jordan's first super computer. His experience includes cyber security, information systems auditing, and ISO standards auditing.  At DEWA, Modafar oversees the development of processes and quality procedures related to IT, Innovation, and Knowledge Management in accordance with international best practices. These demanding roles don't prevent Modafar from achieving balance with other interests: his passion is languages, and he is a part-time teacher of Arabic. He is also an active member of toastmaster clubs in Dubai and a frequent volunteer in humanitarian efforts.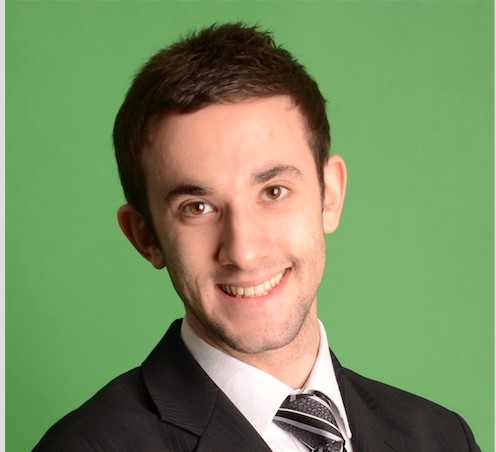 Marc Cowan, Vice President for Worldwide Operations & Logistics
Dolphin International, Los Angeles, California, USA
Marc Cowan is known as the "Logistical Entrepreneur," having created multiple breakthroughs by utilizing logistics and intricate operations across various sectors. These sectors include: the logistical placement of data and it's security; the distribution of consumer goods featured on the popular ABC TV series Shark Tank; and the transportation of tropical fish across the globe. Due to these substantial contributions, Marc has risen to the top of his field, where he has been widely acknowledged for his work by publications such as the Huffington Post, World News, and other significant industry publications. He has also been awarded multiple fellowships by prestigious institutes, including CILT and IoSCM, and accepted as an individual of extraordinary ability by the most challenging immigration system in the world (that of the U.S. Government) and he now continues his successes and developments in California.
Frankie DiCarlantonio, Director of Business Operations
Scaffidi Restaurant Group, Steubenville, Ohio, USA
Frankie DiCarlantonio is a lifelong resident and native of the City of Steubenville, Ohio to where is the Director of Business Operations of the Scaffidi Restaurant Group, his family's ever growing restaurant, catering, and institutional food service corporation. He is also a respected business consultant in the area, consulting on items ranging from general business, food service operations, marketing, and technology to businesses small to large. Also interested in helping his community, Frankie serves on a multitude of local boards, committees, and commissions all throughout the tri-state area of Ohio, West Virginia, and Pennsylvania. In the same line as wanting to help his community, in January 2017, Frankie has announced his candidacy to become the next City of Steubenville Mayor. If elected, he will be the youngest elected Mayor in the City of Steubenville history and will be one of, if not the youngest, current serving Mayor in the State of Ohio.
Dr. Elijah Ezendu, Chairman
Charisma Broadcast Film Academy, Ikeja, Lagos, Nigeria
Dr. Elijah Ezendu is Award-Winning Business Expert & Certified Management Consultant. He had functioned as Chairman, Charisma Broadcast Film Academy; Group Chief Operating Officer, Idova Group; CEO, Rubiini (UAE); Special Advisor, RTEAN; Chair, GCC Business Council (UAE); Chairman (Certification & Training), Coordinator (Board of Fellows), Lead Assessor & Governing Council Member, Institute of Management Consultants (Nigeria); Member, Board of Directors (Several Organizations). He holds Doctoral Degree in Management, Master of Business Administration and Fellow of Institutes. He had been a member of Guild of Soundtrack Producers of Nigeria. He's an author and extensively featured speaker.
Geoffrey Handley, Founding General Partner
Haitao Capital, Shanghai, China
Geoffrey Handley is a global entrepreneur, investor and advisor with over 20 years experience in the global digital business. Raised in Hong Kong and based in Shanghai, he is the Founding General Partner of Haitao Capital, the first China-macro venture fund focused on highlighting the Chinese startup ecosystem globally. He is a 5-time founder, most notably of Snakk Media (NZX:SNK), The Hyperfactory (acq'd NYSE:MDP).  As founding Board Director of the Mobile Marketing Association Asia Pacific and Global Board Director of the Mobile Marketing Association, he holds extensive knowledge of the mobile industry, appearing at major events such as MWC, Ad:Tech and CES. Handley has also conducted multiple executive workshops across the US and Asia for corporate clients including P&G, Samsung, Unilever, Coca-Cola, and Johnson & Johnson.  Handley serves as Expert in Residence at Chinaccelerator, Asia's leading startup incubator, is Founding Limited Partner and advisor to NY-based Eniac Ventures, as well as advisor at Nest.vc.
Mahdi El Horchi, CEO & Senior Management Consultant
Blue Ocean Consulting DMCC, Dubai, United Arab Emirates

Mahdi El Horchi is currently serves as CEO & Senior Management Consultant in Blue Ocean Consulting and he is a Certified EFQM Assessor & Balanced Scorecard Professional from the Balanced Scorecard Institute. Over than (10) years, he led many consulting projects for many government and private entities in the areas of strategic planning, performance management, organizational excellence and customer service. Besides, Mr. El Horchi is a Team Leader in Sheikh Khalifa Excellence Award (SKEA) and Dubai Human Resources Development Award (DHDA). Mr. Mahdi El Horchi hold a Master degree in Business Administration and a BS in Environmental Sciences.    
Gerald Huesch, CEO
Global Leadership School, Berlin, Germany
In addition to being Founder and CEO of the Global Leadership School in Berlin, Gerald Hüsch is a Founding Member  of the German Society for Stress Diagnosis and Prevention GmbH, and is also a Senator in the German Senat der Wirtschaft.  Gerald has been training and guiding managers of the upper and middle management of multi-national corporations for 20 years - uplifting their leadership and collaboration throughout the whole organization - towards perfection.  He is regarded as a visionary expert and the pioneer of Evidence Based Leadership, an innovative discipline of evidence-based instruments that measures company-wide leadership faculties with scientific accuracy; analyzes them down to the nano details; documents them conclusively; and finally optimizes them sustainably on a global level.  His many years of work experience have enabled him to establish an entirely new form of leadership and collaboration system and promote it to an integral life-style with a high degree of sustainability and an achievable perspective.  Gerald has numerous credentials as a certified coach and trainer, and is a contributing author to "Human Resource Management - The Human Face" by Dr. Parveen Prasad und Sekhar Seshan.  *The best leadership program I have ever experienced for my professional and personal growth*- are multiple comments and feedbacks around the world.
Dr. Corinne Jenni, President
Strategati LLC, San Diego, California, USA  
Corinne Jenni is a strategy consultant at Strategati LLC with a background in international commodity trading/shipping and teaching in the MBA program at United States University in San Diego, USA. She received her DBA in Strategic Management from Alliant International University and since, has authored/co-authored several articles and a book chapter on strategic management, executive behavior, management capabilities and small business management. She serves on the Editorial Board of two academic journals, is an active member in various professional associations (IMCUSA, AOM, WAM, USASBE), a member of the local chamber of commerce, and a volunteer for SCORE San Diego.
Dr. Rassel Kassem, Management Thinker & Author
Abu Dhabi Judicial Department/Abu Dhabi School of Management, Abu Dhabi, United Arab Emirates     
Rassel Kassem is currently heading the organizational development for one of Abu Dhabi's government entities. He is an author on business and management and has past experience in the private, semi-government, and government sectors. He is a team leader and senior assessor for three UAE-based quality and business excellence awards.
Cihan Koral Malak, Independent Sustainability and Development Consultant
PorMuta.life, Istanbul, Turkey
Cihan Koral Malak is a sustainability and international development consultant based in Istanbul. She has extensive experience with designing and implementing sustainability initiatives and building lasting structural corporate transformations. She focuses on both social (human rights, stakeholders, working conditions) and environmental sustainability (circular economy, ecosystems). Her work has earned her awards and recognition, including: European Business Awards for the Environment-EU Winner (first time for Turkey); European Awards for the Environment-Turkey Finalist; Winner-Istanbul Chamber of Industry; ÇEVKO Green Dot Awards; ÇEDBİK Sustainability Award. Beginning her career as one of the first employees officially with sustainability title in Turkey, Cihan is currently the only sustainability associate with the certification of International Society of Sustainability Professionals exam.  She publishes about sustainability in journals and periodicals. She also teaches and attends seminars in several university programmes and sustainability events.
Vivek Kumar, CEO
Lexicon Public Relations, New Delhi, India      
Vivek is an advocate of proactive outcome driven communication to make an impact in today's information cluttered environment with shortening product life cycle and continual need to re-energize brands. Additionally, he recommends that organisations demonstrate business with compassionate intelligence in the age of increased government-socio scrutiny and accountability expectations.
Özgür Mutlu, Member of the Board, Director of Financial and Administrative Affairs
Ankara Netmon A.S., Ankara, Turkey
Ozgur has joined Netmon in 2006 as purchasing responsible and now he is member of the board  where he is responsible of supply chain and finance departments. He has been elected as member of the board in 2013 as a non-shareholder professional. He was elected for the second time in 2016 for the same position. He is also general manager of Georgia branch of the company. He always supports all employees to join the decision-making process and  take more responsibility in daily activities. Ozgur has an economics degree with an MBA degree in supply chain information systems. He believes that Supply Chain has a key role in company operations.  Ozgur has volunteered for many social responsibility programs during and after his education in Ankara.
Pamela Robinson, CEO
Financial Voyages LLC, Atlanta, Georgia, USA
Pamela Robinson, CEO, Financial Voyages LLC partners with international organizations, government agencies and businesses to help their collective workforce perform better in the international community by achieving mastery in business, finance and project management. Her firm is a Stevie Awardee for Women in Business, Company of the Year and Community Involvement of the Year Award.
Gavin Storrier, Managing Director
Analytical Forensic Investigation Services, Centurion, Gauteng, South Africa
More than twenty years' experience in forensic investigations of commercial offences and combating crime – gained extensive experience in various types of fraud , organised crime and corruption investigations during time at the South African Police Services.  Was previously Group Head of Risk for African Access Holdings which was one of the largest black empowerment groups in Southern Africa.  Started his own forensic group , Analytical Forensic Investigation Services, in 2014 which can now boast as being one of the power houses in the forensic field in South Africa , they have just opened offices in Singapore.
Ronald Tse, Founder & CEO
Ribose, Hong Kong Central, Hong Kong, China
Ronald Tse is the founder and CEO of Ribose. Having graduated from Brown University with bachelor's and master's, he currently chairs CSA's SaaS Governance group and CalConnect's digital contact exchange (TC VCARD) committee. Ronald is an expert delegate to the ISO/IEC JTC1/SC27 committee for the CSA and Hong Kong, a liaison representative of CalConnect to ISO TC 211, a voting member of the CSA International Standardization Council and represents Hong Kong in the Guangdong-HK Informatisation Committee. He is a member of Sigma Xi and IAPP Fellow of Information Privacy.
Siew Ling Wee, Executive Director
Melilea International,  Kuala Lumpur, Malaysia
Wee Siew Ling is passionate, driven and has more than a decade of experience in the international marketing and business management.  Ms Wee began her career in 2004, with MELILEA International Group of Companies. Starting as a Senior Operations Manager, Ms Wee moved through the ranks, ultimately serving as the company's Executive Director with the responsibilities for the overall management of MELILEA Malaysia and Singapore, including oversee and manage entire operations and business development of the company. This involves taking responsibility for profit, to produce business performance, products development research, delegating authority to implement new policies and practices as well as positioning of the company.  Ms Wee always be admired for her reputation for delivering genuine hospitality as well as putting emphasis on the importance of company culture, and the growth of her team. Her advice to her team is to master the fundamentals, strive to be an expert in every job you do, take full accountability and to learn the most you can. She works with the employees to create environments and conditions that will allow individuals to align their strengths to the organization's vision so a more personalized, authentic and customized solutions approach to customer service is created.