2017 Website & App Awards Categories Judging Committee
COMMITTEE CHAIR: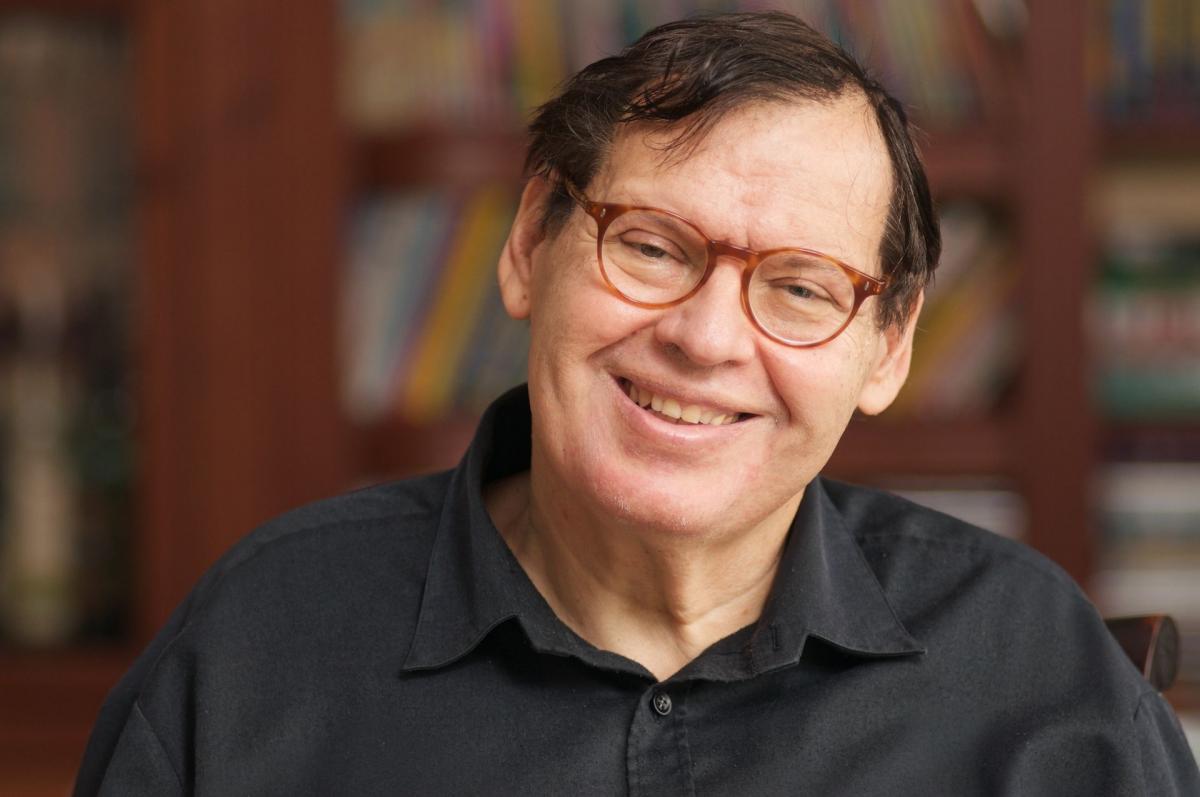 Péter Szántó, President & CEO
Noguchi Porter Novelli (Hungary), Budapest, Hungary
Péter Szántó has been the head of Noguchi Communications in Hungary since 1996. He had previously been the Budapest-based media director for Burson-Marsteller, one of the world's leading PR agencies. He is a member of the Public Relations Society of America (PRSA) and the International Public Relations Association (IPRA), as well as the IPRA Golden World Award jury.
has significant experience in government relations and public affairs, the methodologies and tools for shaping public opinion and influencing the media, as well as issues and topic management in the print and electronic media. He develops media strategies, writes and places paid coverage, and manages crisis communications in the Hungarian and international media. He is well versed in shaping the extrinsic qualities, styles, and signs of personalities appearing in the media, and has advised several well-known public figures on building their image, their public appearances, and the proper planning and leveraging of media relations. He was the editor-in-chief of weekly magazine Képes Európa until 1993.  During the 1980's, he was editor, then managing editor, of Élet és Irodalom. He started his career as a newspaper reporter with the Dunántúli Napló in Pécs and Népszava in Budapest.
Péter has written some literary works as well as radio and television plays, and he was a screenwriter for several popular Hungarian TV series. He graduated with a law degree from Janus Pannonius University in Pécs in 1975, and received a Master's in International Business Administration in 1997 from Milton Keynes Open University Business School.
COMMITTEE:
Zohra Boudrissa, Business Management
AT&T, Bothell, Washington, USA
Over the past 15 years Zohra has been part of many organizations at AT&T working with different clients and technologies.  In her current role she is diving into the world of Design Technology focused on utilizing Design Thinking practices to truly put the user's needs first.
Steve Bujouves, Director of Support
FreshBooks, Toronto, Ontario, Canada
Steve Bujouves is the Director and Head of Support at FreshBooks, a cloud accounting specialist for small business owners. Steve is passionate about providing extraordinary experiences via thoughtful product design or personalized customer service.
Utku Cebeci, Mobile Product Owner
Yapi Kredi Bank, Istanbul, Turkey
He is a product owner focuses on Mobile and Innovative Products who delivered digital products to millions of active users. Products include: Mobile  Banking  and Wallet-Payment  Applications, Internet Banking Platforms, Wearable Applications (1st financial Apple Watch app in Turkey). He studied at Bilkent University (B.A.) and San Francisco State University (M.A.).
Anjali Chugh, President
Cosmique Global Inc., New York, New York, USA
Anjali is an Author, Speaker, and a Business development coach. She uses her decades of experience as an Attorney to provide the business owners in New York with resources needed to succeed. She runs an Advisory firm that offers a complete business building package to its clients. The package includes a wide array of services, including but not limited to, strategic planning, business branding, resourcing & procurement of products, social media advertising & blogging, Trademark registration, setting up e-commerce sites, IT / Tech support, and in some case, financial assistance as well.  As a Leadership Coach, Anjali offers empowerment, inner growth & leadership programs to both adults and children. She's an official member of Forbes Coaches Council.
Charmagne Coston, Business & Social Media Consultant
Branch Out Solutions, Austin, Texas, USA
Charmagne Coston is a Motivational Speaker, Best-Selling Author and Owner of Branch Out Solutions - A Business & Social Media Consulting.
Mete Güleç, Managing Director
Reklam5 Digital Agency, Istanbul, Sisli, Turkey  
Co-founder and managing partner of Reklam5 Digital Agency since December 2007. Studied Economics at Boston University.


 
Umut Keçecioglu, Mobile Product Manager
Yapi Kredi, Istanbul, Turkey
Umut Keçecioğlu is the manager of Mobile Services and Wearable Technologies at Yapı Kredi Bank. He has been working on banking sector since 2011, and he is currently responsible for Yapı Kredi's products and services on mobile platforms. He had various roles in several projects mainly focus on Mobile Banking, Mobile Payment, ATM, Customer Services and Direct Banking. Prior to joining Yapı Kredi, Umut worked at DenizBank as Mobile Banking and Cloud Banking Senior Associate and he also held Supervisor roles at Ata Holding and HSBC. He holds a MSc in Financial Forecasting and Investment from University of Glasgow and BA in Economics from Bilkent University, Ankara.
Samuel Koch, CEO
Samdroid Ltd, London, Middlesex, United Kingdom   
With a Masters in Computer Science from the University of St Andrews, prior to Samdroid, Samuel was CTO at Tinbox - optimising CSR budgets for large corporates - for nearly 2 years after working for Facebook in California, on their Android app. For the last 6 months he has been leading the consulting team at Samdroid to work on projects in A.I., mobile gaming and social impact companies.
Aradhya Malhotra, Co-Founder
Skyless Game Studios, Philadelphia, Pennsylvania, USA          
Aradhya Malhotra is an award winning Social Entrepreneur with a passion to create, lead and advise disruptive startups that create meaningful impact. Arad features on the Global Forbes '30 under 30' list for Games. He is the co-founder of Skyless Game Studios, an organization developing immersive video games to drive social impact through training and engagement. Arad has been internationally covered in Forbes, VentureBeat, Huffington Post etc and has spoken at multiple forums including the UN, the International Anti-Corruption Conference, UPenn etc. In 2015, the US government granted Arad the O1A 'Genius' visa for "Individuals with Extraordinary Ability or Achievement".
Chris McConnell, Senior Manager, Digital Marketing
Accenture, Chicago, Illinois, USA
Chris oversees end-to-end user experience across accenture.com, the corporate website for Accenture, a global management consulting, technology services and outsourcing company. His responsibilities include planning and execution of technology enhancements for accenture.com and other external-facing websites. Chris has worked with Accenture for more than 15 years. He previously worked as a reporter in Washington covering media and telecommunications.
Korey McMahon, CEO
McMahon Marketing, Norman, Oklahoma, USA      
Prior to earning a bachelor's degree from Colorado State University, Korey competed as a professional freestyle snowboarder. After his retirement from competitive snowboarding, Korey sprung face-first into the world of marketing with the notorious mogul, Mountain Dew. Collaborating and perfecting, his successes soon led to a fleet of awards and recognition.  Korey then set out to create something larger than life and in 2009, McMahon Marketing was born. Just as he had imagined, his team rapidly grew into what has become a highly recognized full-service inbound marketing agency.
Mia Orantes, Managing Partner
Creative Analytics, Washington, DC, USA     
Mia Orantes is a Founding Partner at Creative Analytics, a Washington, DC-based digital and content marketing agency. Drawing from more than 15 years of experience as a graphic designer, web designer, writer, and project manager, Mia develops turnkey strategies for clients to more efficiently and consistently deliver the right message to the right audience at the right time online. She holds an MBA & MS in Information Technology with a concentration in Project Management.
Sergei Prokopenko, CIO 
Distillery, Santa Monica, California, USA 
Sergei Prokopenko, Distillery's Chief Information Officer, has been a member of Distillery's technical staff since 2009. As CIO, Sergei provides leadership for the continued development of an innovative, robust, and secure information technology environment throughout the company. Prior to becoming CIO in 2015, he was one of Distillery's lead software developers, responsible for developing and maintaining IT solutions of varying scale.
Victoria Thorpe, Group Account Director
UNION, Toronto, Ontario, Canada
Victoria is a seasoned veteran with 20 years of experience in digital marketing and technology. She is currently based in Toronto, Canada. Her career has taken her across North America to advise top brands such as Bank of America, Sprint Wireless, KraftHeinz, Canadian Tire, Shoppers Drug Mart, and Bank of Montreal (BMO). Her long tenure in all things digital has helped lead clients to award-winning work in both digital marketing and site design. In addition, Victoria shares her passion and experience with the next generation of industry leaders as an educator in digital strategy at a college in Toronto.
Young Kug Won, Executive Creative Director
Solcom co., Ltd., Seoul, South Korea   
Doctor of Visual Design, Chung-ang University.  Judge for 5 international awards contests.  Red dot award communications design winner 2009 & 2011.  The One Show finalists 2007.  Winner of gold and silver medal in New York Festivals, 2007.  Recommended Writer of Korea Design Exhibition.
Mimi Young, Co-Founder + Managing Director
Behavior Design, New York, New York, USA
Mimi Young is a founding partner and managing director of Behavior Design, an award-winning user experience strategy and design studio in New York City. Behavior creates high-impact, interactive solutions for B2B and consumer clients across the finance, education, arts and nonprofit industries. Mimi and her team have worked with a roster of prestigious clients including HBO, The Solomon R. Guggenheim Museum, S&P Global, Red Hat and the University of Michigan.