Sales Achievement & Business Development Awards Judges
2018 JURY CHAIR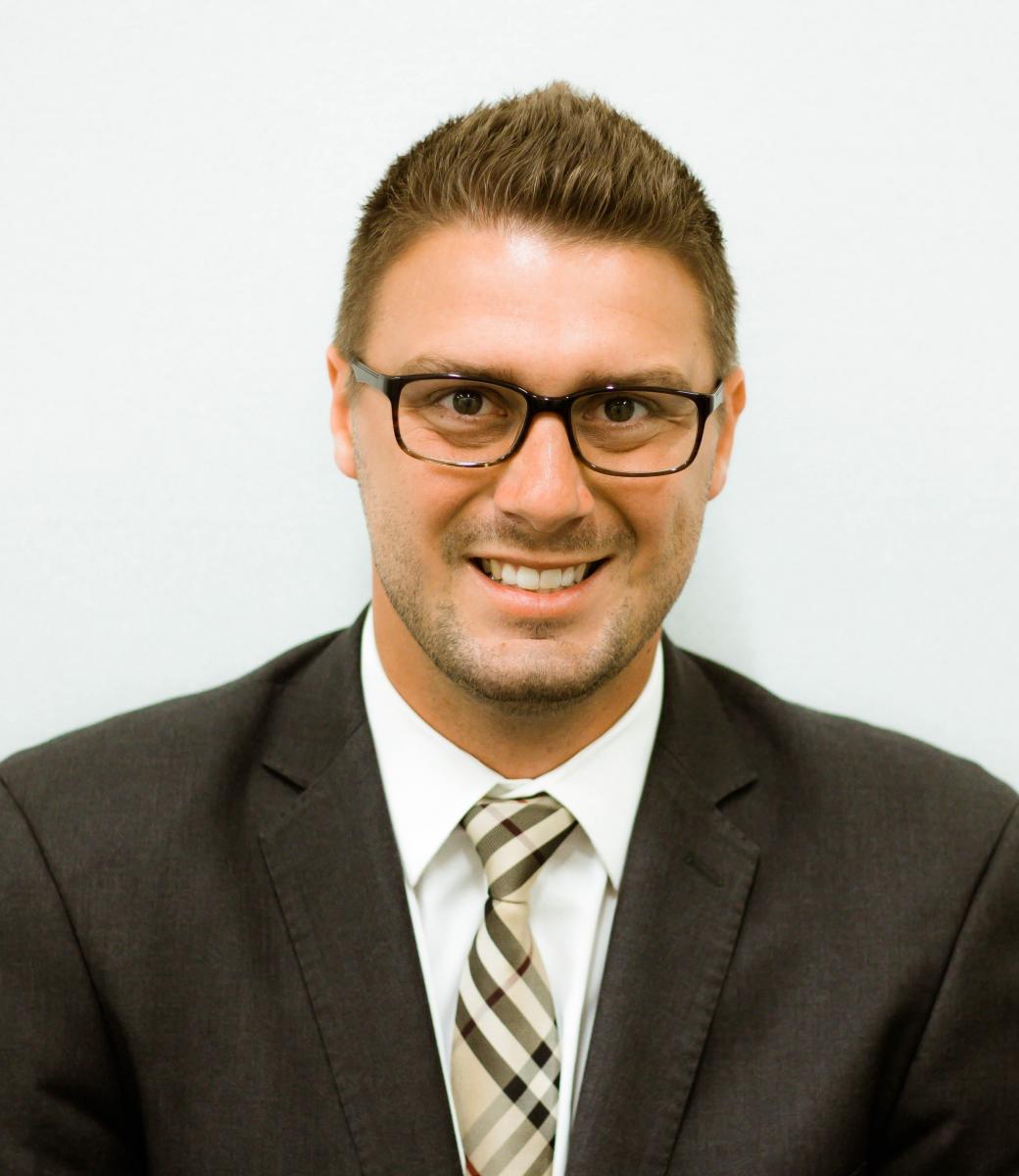 Jay Fortuna, President & Chief Learning Officer, Jado Solutions, Chicago, Illinois, USA
Jay Fortuna has been helping transform the Learning and Development industry through a blended learning approach that incorporates micro-learning and other innovative techniques.  The curriculum and courses that Jay has created are not only effective and immersive, but are engaging and enjoyable.  Jay is becoming a recognized name in the Learning and Development (L&D) field and received multiple awards in 2017.  This includes winning the Gold Stevie Award for Sales Training Program of the Year, and Bronze Stevie Awards for Sales Training Product of the Year, and for Sales Training or Education Professional of the Year in the 2017 Stevie Awards for Sales & Customer Services for his work with the Horton Group. In addition, Jay and his team were named a Finalist by the Institute for Excellence in Sales (IES) for Sales Innovation of the Year.  Recently, Jay was named as one of Workforce Magazine's 40 under 40 Gamechangers in 2017 for his accomplishments and the future impact that they believe he will have in the human resources and L&D arena.
Jay's career started in an industry where many young men dream of working one day: professional sports.  Though his own dream had been to be a professional athlete, he instead learned many early lessons from his time as a Media Relations Intern with the Minnesota Twins that have helped him get to where he is today.  He received some words of wisdom from the team's General Manager, which still resonate with him today: "Learn enough to become dangerous."  As a result, Jay is a perpetual student of new trends and effective techniques that can be applied to L&D. 
The next steps in Jay's career allowed him the opportunity to use his charismatic people skills and competitive nature to soar. He succeeded in multiple sales roles at Enterprise Rent-A-Car and various financial institutions, including JPMorgan Chase and Associated Banc-Corp.  At Associated Bank, Jay's true passion for L&D was nurtured by his Director, Penn Vieau.  With Vieau's coaching and mentorship, Jay was able to develop his craft as a facilitator and to garner a deeper understanding of how to run a successful L&D department.  Jay took the lesson's that he learned from Associated Bank and joined HUB International, where he became Training Manager and was able to create the curriculum for the Business Development Team from the ground up.  Curt Vondrasek, a fellow Gold Stevie Award winner, encouraged him to embrace the Training Manager opportunity at HUB International. Jay launched a training program that took new inside-sales representatives and trained them to become successful sales leaders in their insurance verticals.  It was here that Jay continued to hone his craft of training Sales, Service, Leadership and Support staff through a blended learning approach. He teamed up with Chris Condon, VP of Sales Training for HUB International, and together with the Sales Force Development Team, they took on the Insurance Brokerage Firm's largest goal, growing sales organically.  The early success achieved by this new approach brought attention to Jay's talents, which propelled him to his next role, Director of Training and Development at the Horton Group.  Jay didn't just focus on the issue of organic growth at the Horton Group: he helped the company modernize and reinvent their training as a whole, which has allowed the company to be recognized as an insurance brokerage firm industry leader from Assurex Global, the world's largest privately held commercial insurance, risk management, and employee benefits brokerage group.
Jay is honored by the opportunity to Chair one of the Stevie Awards for Sales & Customer Service Awards Judging Committee.  He tells us that he is looking forward to seeing the best that the world has to offer in Sales and Business Development.
Committee:
Lara Abrams, Managing Member
Lara Abrams Communications, LLC, Lexington, Kentucky, USA
Amit Kumar Agarwal, Senior Manager Operations
FarePortal India Pvt. Ltd, Gurgaon, Haryana, India
Jessica Ash, Business Development and Strategy
Broadridge Advisor Solutions - Investigo, Fort Wayne, New York, USA
Jessica Ash moved from New York City to Fort Wayne, Indiana and now works at Broadridge. She has been with Broadridge Advisor Solutions for over five years. A graduate with dual degrees from American University, Jessica also studied law at Pace University.
 
Sam Baddeley, Business Improvement Manager
Kuoni Global Travel Services, London, United Kingdom
Maxim Behar, CEO
M3 Communications Group, Inc., Sofia, Bulgaria
Kim Claditis, Partner
Bridge Street Branding, Cedarburg, Wisconsin, USA
Teresa Clancy Burnett, Global Consultant Relations
FIS, Daytona Beach, Florida, USA
Von Conley, Regional Business Director - Sales & Marketing
Holiday Inn Club Vacations, Myrtle Beach, South Carolina, USA
Belinda Dolan, CEO
Clariti Group, Brisbane, Queensland, Australia
Shannon Gregg, Head of Business Development Operations
Acurian, Pittsburgh, Pennsylvania, USA
Sundy Grubel, Design Director
Fjord, Atlanta, Georgia, USA
Sundy is a high-energy service design and experience strategy leader with proven strengths across multiple industries, platforms and markets. Sundy has been leading the creation of human-centered design for over 21 years across some of the top agencies and brands in the world.  Over the past several years, Sundy has been involved in leading the digital transformation in the retail automotive space to discover and define the future experience and vision for the largest automotive retailer in the United States. Activities include online and in-store research to document and understand the current landscape, identify insights and opportunities to create a vision for the future of car buying and vehicle ownership. Through the work that Sundy has done at Fjord, she has grown passionate about the evolution of the automotive industry and how design plays a crucial role.  Proven Leadership In: Service Design, Experience Strategy & Design, Business Design, In-Store & In-Aisle Strategy, Omnichannel Strategy, Connected Retail Strategy, Mobile & Tablet Experience Design, User Experience, Information Architecture, Interactive Design, Content Strategy, Research & Analysis, Experience Optimization, Multichannel Strategy, E-commerce Strategy, Usability and User Testing
Jacob Heugly, Managing Director, Fee Income Division
Zions Bancorporation, Salt Lake City, Utah, USA
Don Hopkins, CFO
Michael Thomas Salon Group, Naples, Florida, USA
Don Hopkins recently joined Michael Thomas Salon Group's executive team after 10 years working in the public accounting field. He graduated Magna Cum Laude in Accountancy from Northern Illinois University in 2007. He also is a former US Marine, where he served during multiple conflicts as a Signals Intelligence Operator.
Bhargav Katikala, Co-founder and CMO
One Youth Media, Hyderabad, Telangana, India
Bhargav Katikala has a proven expertise in selling the hidden potential that lies within intellectual properties as a Freelance Media Buying and Selling Consultant. Such opportunities aren't always easy to spot, especially when juggling the many demands of today's tough marketplaces. This is why Bhargav's specialist insight has proved so valuable to companies ranging from media network, ambitious start-ups and successful enterprises. At an young age of 23, Bhargav has been awarded the Title of Star Youth Achiever of the year in the Global Youth Marketing Forum which is endorsed by the CMO Council, CMO Asia and World Marketing Professionals Group.  He is all set to start his new journey in the year 2018 by venturing into a Fashion E-Commerce start-up which would be addressing the main issues faced by retailers and designers.
Jason Lahita, President & Co-Founder
FiComm Partners, LLC, Los Angeles, California, USA
Andreea Leonte, Creative Strategist
Smileback, Berlin, Germany
Kathy Macaluso, Executive Director
Gold Coast Builders Association, West Palm Beach, Florida, USA
Kristin Marquet, Creative Director
Creative Development Agency, New York, New York, USA
Kristin Marquet is the founder and creative director of full-service PR and digital marketing firm, Creative Development Agency. Throughout her career, she has forged successful partnerships with today's top celebrities and brands including Project Runway contestant/judge and fashion designer Nick Verreos; prestige beauty brand Bubble Pop Beauty; former NFL player Audrae Allison; and many more.  A member of the Young Entrepreneur Council, Kristin is also a contributor to various media outlets including HuffingtonPost.com, Forbes.com, Inc.com, Entrepreneur.com, and NYDailyNews.com.
Omar Martinez, Key Account Desk
DHL Express, Mexico City, Mexico
Robert Meehan, Director Business Development & Strategic Accounts
Lennox International, Dallas/Fort Worth, Texas, USA
AKM Moinul Islam Moin, General Manager-Business Operations (Business Head)
PRAN-RFL Group, Dhaka, Bangladesh
Globally recognized award winning brand marketing professional with 16 years in FMCG sectors.
 
Dave Naidu, President & CEO
Opis Network, Newport Beach, California, USA
Taylor Nelson, Vice President, Business Operations
Redline Automotive Merchandising, Haddonfield, New Jersey, USA
Taylor Nelson currently serves as the Vice President of Business Operations at Redline Automotive Merchandising, recognized as one of the fastest growing, and most innovative, Inventory Management and SAAS companies within the American Automotive Retail industry. In his role, Taylor is responsible for planning and directing all aspects of brand policy, objectives and initiatives, which encompasses the: Operations, Sales, Marketing, Branding and Corporate Strategy of Redline. Currently possessing over 10 years of sales, marketing and operational experience, Taylor's core focus is centered around successfully growing, scaling, and managing Redline, and it's subsidiaries, towards maximum long-term profit generation and customer satisfaction.
Karthikeyan Rajakumar, Senior Manager - Strategist
PricewaterhouseCoopers LLP, Chicago, Illinois, USA
Karthik Rajakumar is an experienced strategist and business transformation specialist with years of years of hands-on corporate strategy, business transformation and systems integration expertise in advising clients in both private and public sectors. Karthik has led several critical projects, managing small to large teams, supporting clients ranging from Fortune 500 companies to health benefits exchanges.
Madhukar Sharma, CEO
ACE Medical LLC, Jacksonville, Florida, USA
Sherry Smith, Senior Account Director
Clarity PR, New York, New York, USA
Sherry Smith specializes in strategic communications for clients across a variety of sectors including digital media, entertainment, art/culture, fashion, lifestyle and mobile. Ms. Smith's areas of expertise include content development, media relations, industry analyst relations, speakers bureau, project management, special event programs and thought-leadership campaigns.
Joe Steuter, Director of Marketing Communication
Carson Group, Omaha, Nebraska, USA
As the Director of Marketing Communication for Carson Group, Joe is responsible for the overall direction of the Carson Group brand, identity, and reputation. Since graduating with a degree in Journalism/Advertising from the University of Nebraska - Omaha, he has spent the majority of his career in public relations, advertising, and corporate marketing and has led major campaigns for a variety of clients, from one of the Midwest's largest banks to well-known tech giants in Silicon Valley.
Laura Walter, Digital Marketing Manager
United Access, St Louis, Missouri, USA
Charles White, Principal Administrator, International Relations Officer (retired)
European Commission, Brussels, Belgium
Patrick Williams, Hit-Maker
YOU ROCK!®, Gig Harbor, Washington, USA
Rusty Williams, Co-Founder
AnswerStage, Wayland, Massachusetts, USA
Rusty is an entrepreneur passionate about developing new types of products, services and businesses. He's co-founded multiple companies including Delphi, Prospero, KnowledgeVision, Scorebeam and AnswerStage.  Over past few years, he's also been exploring the impact of technology on physical things -- specifically the growing importance of building automation, smart devices and prefabrication. He hosts a podcast called Forming the Future which highlights these trends.